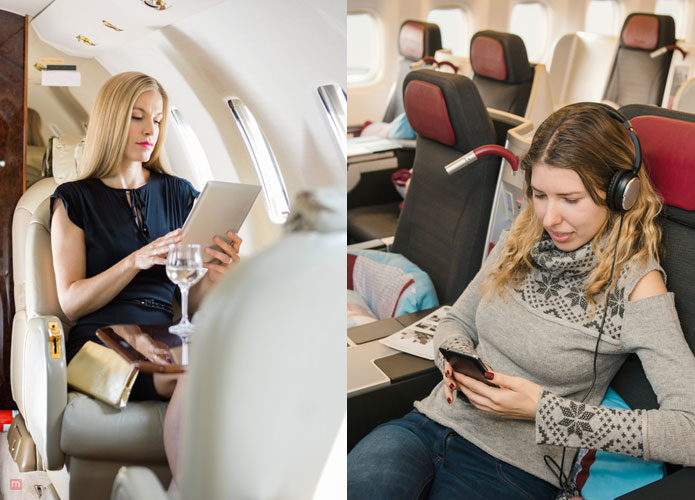 What is the difference between business class and first class? They're both luxury cabins, and both of them do cost a fortune, but what sets them apart from each other? Even though the difference between these two luxury cabins is not as extreme as coach and business class, the difference is still there, it doesn't matter how small it is.
1. First Class VS Business Class Airline Tickets
One of the first differences that we would like to point out is that the airline ticket for first class cost twice as much as business class. Then again you're paying for exuberant luxury, and there is a huge price to pay for it. Please keep in mind that the price difference between the first and business class ticket tends to vary by both route and airline.
2. Difference In The Seats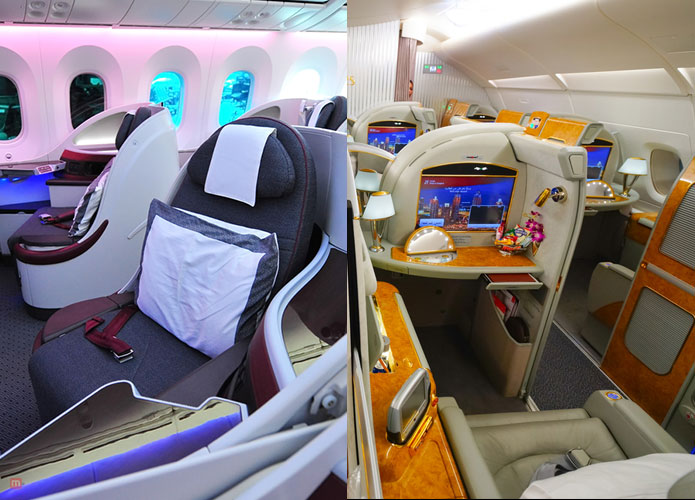 Both the cabins have state of the art seats because they're serving a higher clientele. One of the world's most famous travel experts, Ben Schlappig has observed that there are a number of airlines that are eliminating first class cabins altogether and updating their business class services. This is because there is a very limited market for first class tickets. The prices are so expensive that there is a very small demographic who can afford them. Airlines have improved the seats in their business class sections to such an extent that some claim they're even better than first class used to be.
On the other hand a lot of the first class seats that are available nowadays have out of this world modern facilities like double beds, showers and apartments up in the sky.
3. Food And Drink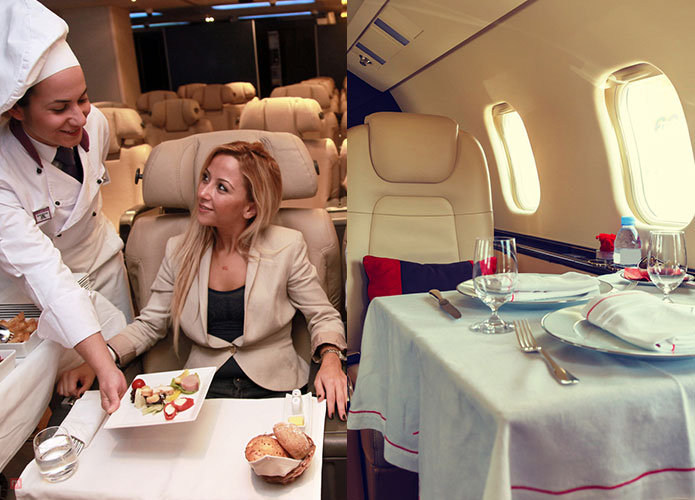 Generally, the first class passengers are served higher quality meals. Their meals are prepared by gourmet chefs that can make exquisite dishes that are local to the destination. First class passengers are also served fine wine and liquor. Passengers in both cabins enjoy complimentary alcoholic drinks and delicious food, but one is slightly greater than the other.
4. Privacy And Comfort
One of the best things about first class cabins is the privacy and comfort that comes with it. Business class passengers are not allowed In first class (hey they didn't pay that extra money). Business class passengers can seek comfort in the fact that economy class passengers are not permitted in their cabin either. Tickets to both the luxury cabins provide access to fancy airport lounges. When it comes to airport lounges business and first class passengers both have access to the same lounge and amenities.
5. The Final Verdict
Over the years airlines have enhanced features, services, seats and amenities in both the cabins. The luxury of business class has fallen just a little short from first class, but the price difference between the two is massive. That is why a lot of passengers prefer to opt for business class rather than the uber luxurious first class, because they're saving money but still traveling in style and comfort. In the end it does depend on personal preference and budget.