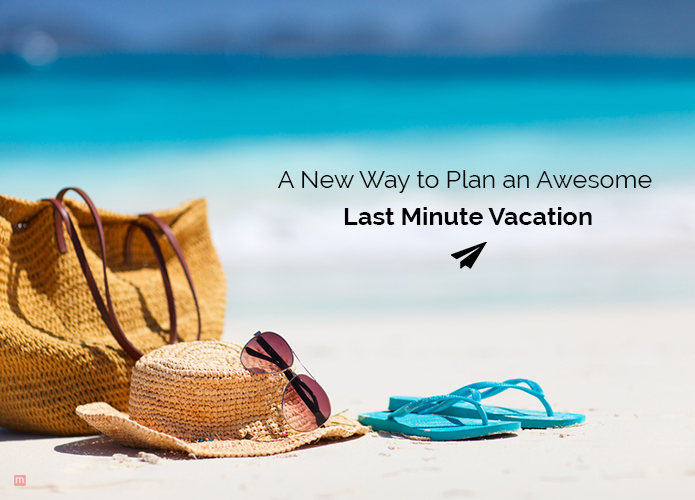 Last minute vacations are awesome. They are money-saving, adventurous and spontaneous. There are travelers who would simply pass at the thought of being so late to plan their travels, but for others it just works perfectly well!
Here are five quick questions you need to ask yourself to plan a terrific last minute vacation. Just a little stress-free preparation and you're good to go!
1. Where am I going?
Oh, the places you'll go.
This is possibly the perfect time to look for those. Don't settle in for the norms or care about whether it will go right or wrong. Your energy will drive you to the destination of your dreams. Pick a map, search the internet and hunt for the place you'd like to be next week.
Just like people get food cravings, I get travel cravings. Where one morning I desperately want to bungee jump, the other moment I wish to scuba dive in crystal clear waters. Don't anyone let you crash your dreams and step into the world of extraordinary. Dream big for the upcoming last minute vacation!
2. How Long do I have?
Now this is where the realistic planning lies. Destination sorted, now you need to think about how much time you can give to your trip. Sort out your holidays so that your trip starts taking a final, exciting shape. Whether it is a week or more, a local destination or an international route, experience it to the fullest. Don't rush because you can always get back another time. While you're hunting an answer for this, divide your days, see how much can you possibly do in those days and don't settle for anything less than that.
3. How Much am I willing to Spend?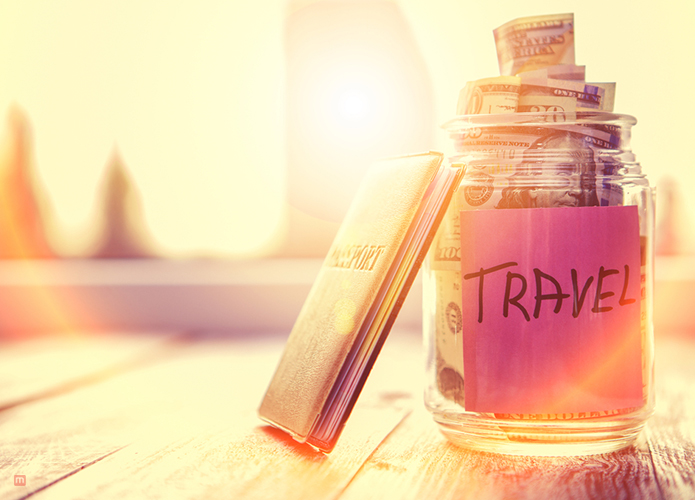 Oh, budget! Not everyone's favorite part. But it has to be done at one point. Either you plan it out before your trip, or keep worrying about it even when you get back from a holiday.
Budgeting is the yeast to my bread, so I can't possibly miss this powerful ingredient in the recipe of the perfect last minute vacation. At this step, you must also set your priorities right. Will a budget airline be fine or should I use my air miles to upgrade? Are you interested in fancy meals or amazing adventures? Would you give up on a luxury hotel room because you wish to save more to explore further?
Don't go by the right or wrong, let your preferences drive you to the conclusion.
4. What am I Packing?
I've survived the toughest planning steps, hallelujah! Now it's time to get packing. If it's a short trip, it's best not to overstuff luggage. Ask yourself, are you willing to carry all that burden or roam free without worrying about what's there in the suitcase?
Pack less but also pack the best. Use vibrant colors or match it up with accessories. Hang on, let me go check the weather app before I begin stuffing!
5. How Will I make it an Awesome Last Minute Vacation?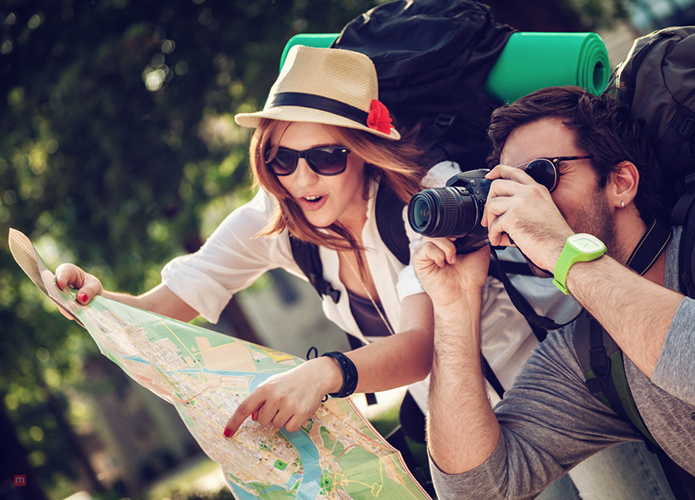 Ever heard stories from people who return from breathtaking destinations only to discover they've had a pretty average trip. You'll always hear these.
Even if you've chosen a picture perfect destination, your contribution into it shouldn't stop. Whether you're traveling with a bunch of friends or going solo, set your travel goals clear. Create memories that would last a lifetime. Let technology assist you at every tough turn your journey takes. Take it easy and have the time of your life!