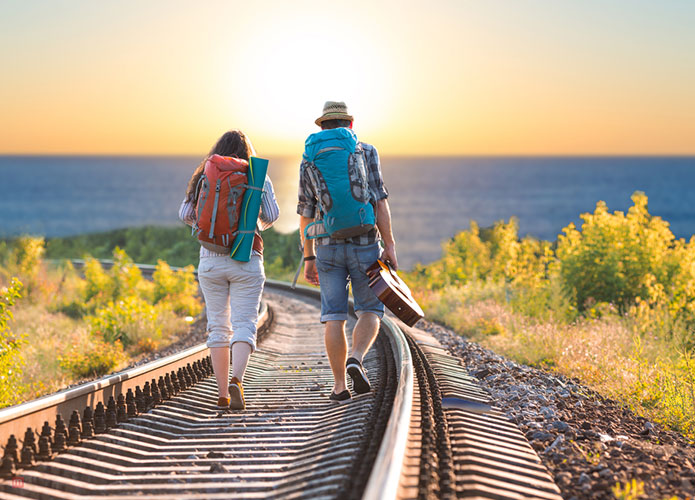 2016's highlights included the deaths of many celebrities and notable personalities. We bid farewell to legends like Alan Rickman, Carrie Fisher, Fidel Castro, David Bowie and Mohamed Ali to name a few. From a personal perspective, the year must have had its ups and downs too. As we enter the New Year, it is time to put it all behind us. Let's start the New Year with renewed spirits and plans. More specifically speaking, let's vow to make travel a vital part of our lives. Here we have the top 6 New Year's travel motivational quotes that will give you the push you need to start traveling and exploring the world!
1."Traveling – It leaves you speechless, then turns you into a storyteller". – Ibn Battuta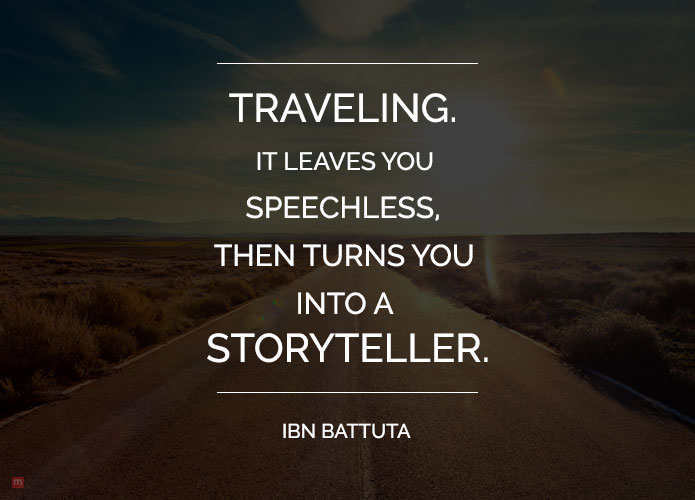 Ibn Battuta, the famous Moroccan traveler and scholar has sown the passion to travel in generations. His adventurous tales and fun quotes really do ignite a passion to explore as much of the world as possible. Those who understand the exhilaration and thrill that discovering and exploring new places brings love this particular quote by Ibn Battuta.
2. "Remember happiness is a way of travel, not a destination". – Roy Goodman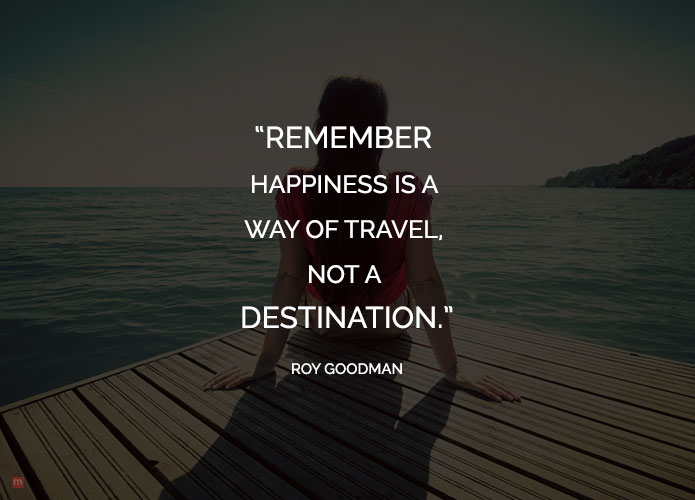 Roy Goodman in his quote has perfectly conveyed the truth about traveling. It is not always the destination that counts. It is the way you travel and choose to spend your time that matters eventually. You could be in the remotest town of a city and have the time of your life. So never put too much thought on the destination, rather concentrate on making new memories and living in the moment.
3. "Twenty years from now you will be more disappointed by the things you didn't do than by the ones you did do." – Mark Twain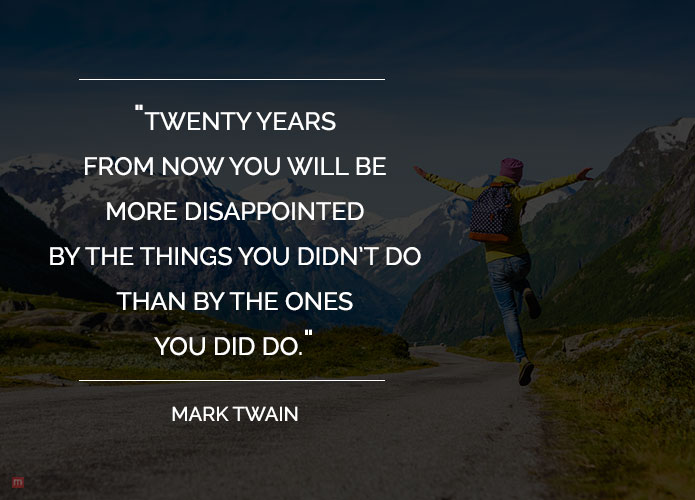 Traveling helps one make wonderful new memories. Not exploring new destinations, cultures, languages, traditions and cuisines is something you will definitely regret when you are no longer in the position to travel. Mark Twain couldn't have worded it any better in this motivational quote.
4. "We travel, some of us forever, to seek other places, other lives, other souls." – Anais Nin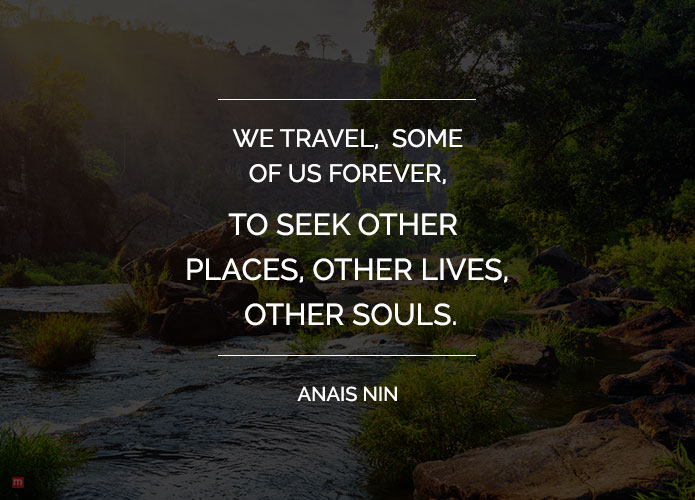 Those who truly love and enjoy traveling will understand what Anais Nin meant by this quote. Start traveling to actually know what she means!
5. "Broad, wholesome, charitable views of men and things cannot be acquired by vegetating in one little corner of the earth all of one's lifetime." – Mark Twain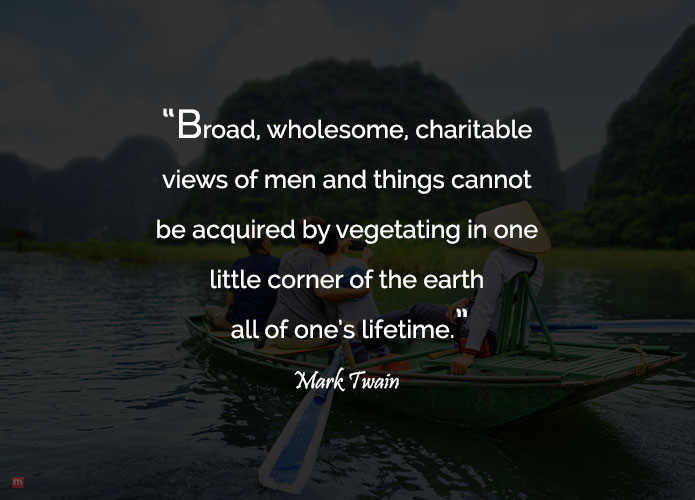 Exploring other parts of the world will widen your perspective on life and one of the few pluses of traveling is learning about new people, cultures, religions and customs.
6. Don't worry about being worried. You're heading out on an adventure and you can always change your mind along the way and try something else." – Tracy Kidder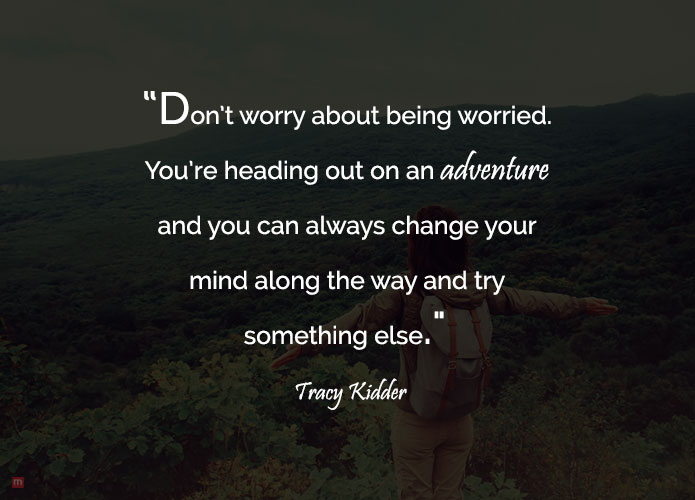 Tracy Kidder in this quote is giving out an important message. Needless worrying, stress and paranoia dampens the travel spirit. Don't let it ruin your traveling.