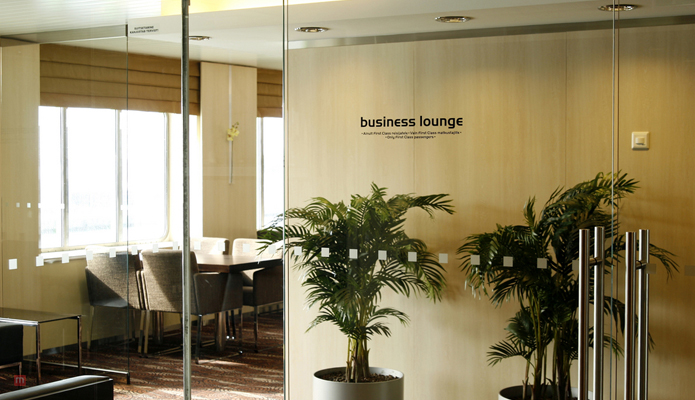 Whether you are someone who likes to get to the airport extra early or you are anticipating a lengthy layover, these modern, gorgeous and luxurious business class lounges really hit the spot.
10. Qatar Airways lounge in London
Starting off our list is a highly recommended lounge that hits all the right marks. This particular 5-star lounge includes everything from heated floors and mirrors to luxury brand toiletries.
9. Qatar Airways Private Terminal, Doha
Next, on the list, this amazing lounge located in the Doha airport has accommodations for every need. And there is an area for every want including lay back seats for sneaking in a nap or desks for getting that much needed work done.
8. The Finnair Lounge at Helsinki Airport
A hidden gem in the Helsinki Airport, this great lounge includes private shower suites, seating, salad bars, soup services, and even a relaxing sauna for unwinding.
7. Qantas First Class, Sydney
This Sydney, Australia hot spot will make you appreciate that long layover. Just a few of the features in this great lounge include exquisite dining opportunities, unbelievably comfortable seating and a warming atmosphere.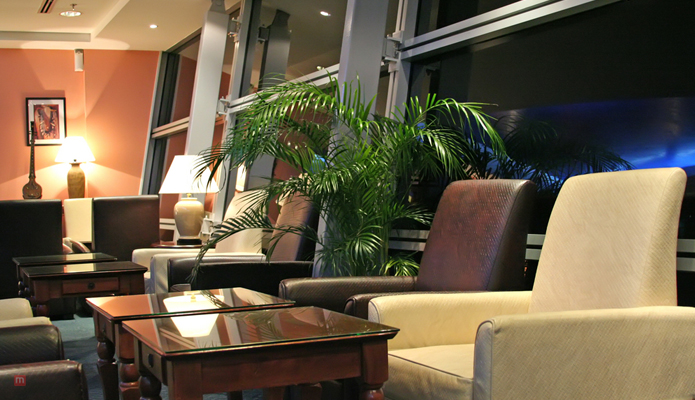 6. Air New Zealand Lounge, LAX
Located in sunny California, this LAX based lounge is the pride of Air New Zealand. The seating options are varied and a big screen TV in the primary area gives plenty of entertainment. Plus, the food options and customer service is top notch.
5. British Airways Concorde Room, London
Located in the London Heathrow Terminal, this lounge will make you believe you are sitting in your very own living room. Different sections of the lounge allow you to sit, eat, sleep or get some quick work done between flights.
4. American Express Centurion Lounge, Fort Worth International Airport
The name of this lounge is a real mouthful and so are the amazing services you receive when you stop in. The amenities are countless: high-speed Wi-Fi, exquisite dining, areas to shower and even a sultry sauna.
3. Lufthansa Terminal, Frankfurt
Get the German treatment as soon as you arrive at the airport and immediately begin reaping the benefits of this business class lounge. Relax, refresh and work in comfort while you wait for your next flight at this great waiting place.
2. Emirates Lounge, Dubai
Everyone knows that Dubai does travel right and they keep that spirit alive with their stellar Emirates lounge. A stay in this lounge can include everything from wine cellars to the chance to make new business connections and so much more.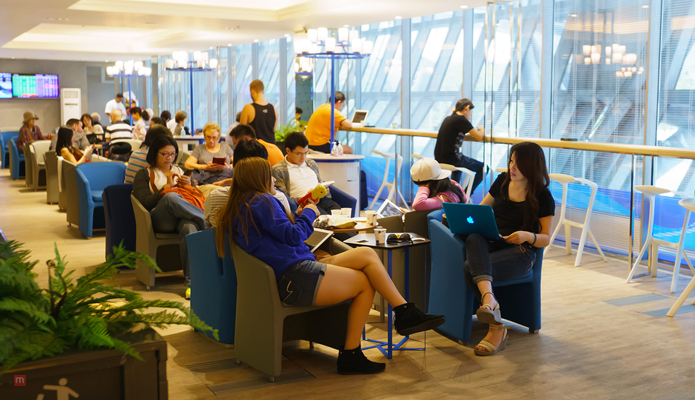 1. Cathay Pacific 'Lounges', Hong Kong
The Cathay Pacific lounge in Hong Kong is number one for a reason. Famed Italian designer Poltrona Frau crafts the furniture and the lounge atmosphere itself promotes rest and relaxation. The other great advantages include entertainment, free Wi-Fi and quality customer service.