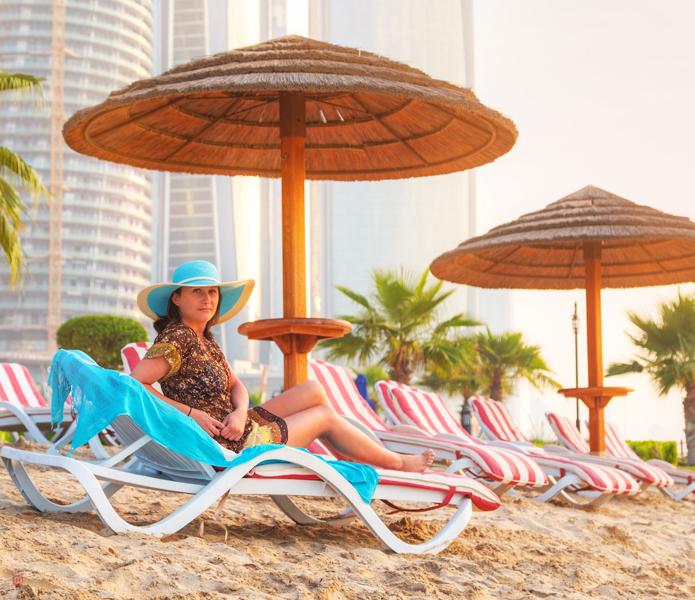 The craziness at work has slowed down, the kids are out of school and you need to get away. That can only mean one thing; it's time for summer vacation! When most people consider a summer trip, the usually think of Florida or Cancun, but there is a much more exotic location that is perfect for your vacation: gorgeous Dubai. Visit Dubai this summer and experience a whole world of luxury and relaxation like you have never imagined. Here are just five reasons why you need to make Dubai your summer hot spot:
1. Give The Kids The Summer Vacation They Deserve
There is so much to see and do in Dubai that a location is truly a place that everyone should visit during their lifetime. Dubai is also great for family vacations as there are enough activities to keep the kids entertained for days. Families must visit the Dubai Aquarium, which has a lot to see and do including sea life exhibits as well as an underwater zoo and the chance to dive with sharks.
Other great family activities include camel rides, amazing video game arcades and Kidzania, a miniature city where kids get to immerse themselves in the world of their parents in a special city built just for them!
2. Avoid The Heat At A Dubai Water Park
A typical summer in Dubai is hot and humid with temperatures that can reach highs of up to 113 degrees. Do as the locals do and beat that heat by having a blast at one of the city's awesome water parks. At Aquaventure Water park, visitors can lose themselves in the many record-breaking slides and water chutes. While the kids are getting wet and wild, the parents can enjoy their own private cabana or they can soak up the sun on the lazy river.
Wild Wadi Water park, another of the area's incredible water parks is another favorite among tourists. The park has over 30 different rides and attractions including twisty water slides and rocking waves pools. Plus, come on Thursday evenings for ladies' night!
3. Get The Feeling Of Winter Within Indoor Skiing
Located in the Mall of the Emirates, one of the largest malls on the globe, Ski Dubai is the most unique experiences you'll have during your summer in Dubai. Ski Dubai is an incredible indoor ski resort with lifelike snow and attractions that run the gamut from ski and snowboarding lessons to penguin encounters and zip lines.
There are so many incredible snow-bound experiences to have at this resort that it will be hard to remember that you are indoors! The center also has great restaurants and cafes to eat at when you work up your post-skiing appetite.
4.Create Your Own Private Paradise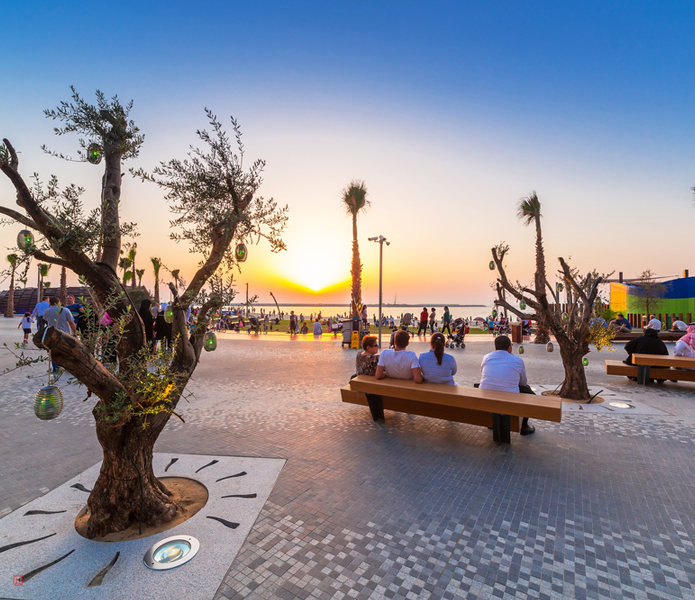 An interesting fact about Dubai is that for most of the year, the population of the city is made up of expatriates who call other places home. That means if you visit Dubai during the summer months you will not get the rush of tourists that you may be used to in other popular vacation spots.
It is probably going to be very warm when you arrive, but you can use this to your advantage and get in some much-deserved beach time. One of the most popular beaches in the area is Club Joumana. This club/beach resort has everything you need to relax including three pools, paddle boarding sessions, a long private beach and a delicious bar and restaurant that simply cannot be missed.
5.Summer Hotel Rates
After you have concluded your fun day out in the sun, you can happily retire to a gorgeous room in one of Dubai's amazing hotels. Since summer is technically the slow season there, rooms are readily available and you can rest easier knowing that you have received a spectacular room without breaking the bank.
There are many hotel sales that occur during this time with some offers giving up to 50% off the price. Some of these great hotels include the Asiana Hotel, CityMax Bur Dubai, Hilton Dubai Creek, and Melia Dubai among many, many others. Great summer rates are almost always a guarantee but check online to see the latest prices. With the best hotels, fun activities and amazing sites, Dubai is the place to be this summer!