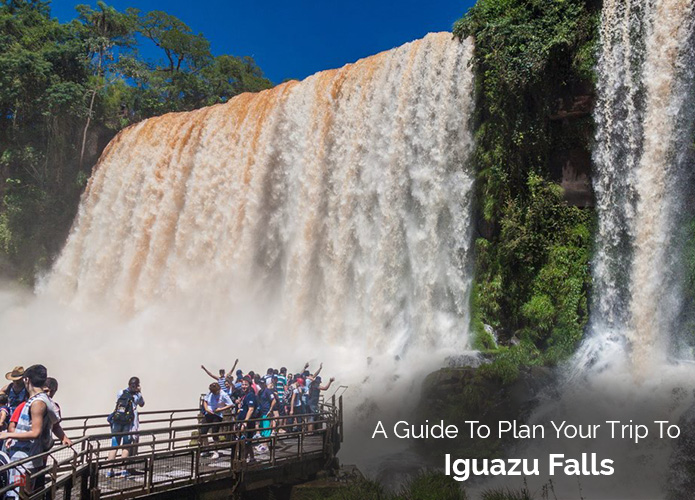 Although not the perfect place to be for frugal travelers, Iguazu Falls are a complete world of its own. This heavenly destination can be explored from both the Argentinean and Brazilian side. The adventurous trails, magical climate, and awe-inspiring landscape are a must to explore, at least once in your lifetime!
1. Ideal Time To Visit
The time of the year you choose to visit the Iguazu Falls depends upon what you want from your trip. Since it's not too far from the equator, the tropical climate is an advantage all year round.
Some people wish to experience when the water levels reach at a peak. For others who wish to make the most of their outdoor activity, they wait for the tides to calm down so that the islands offer more adventures.
January and February are the most popular times of visiting the Falls. Since Argentineans and Brazilians are off to enjoy their holidays, expect to see a lot of crowds.
May and September are considered the shoulder months when visiting the Iguazu Falls. Frugal travelers can consider these times because the crowds are relatively lesser and the costs are likely to go down too!
2. Packing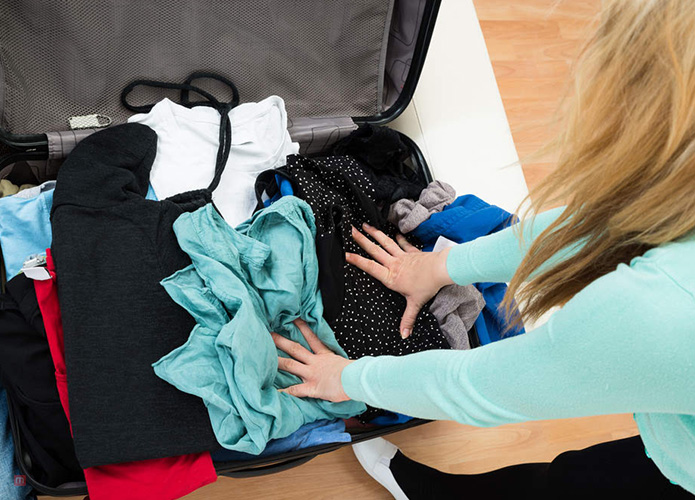 To tackle the tropical climate successfully, packing right is essential. One of the most important things you can't survive without are comfortable shoes. Hiking shoes would do a fine job. Since you'll be expected to walk a lot, covered feet would help you to escape the miserable bites of mosquitoes, ants and the like. Once you're out and about, it's mandatory to apply insect repellant.
Carrying sunscreen and a hat would protect you from the painfully intense heat, especially when the falls turn the hottest.
The climate would make you sweat a lot so wearing quick drying clothes would be ideal. The clothing you opt for while packing for your trip should be extremely comfortable.
3. Safety
A lot of travelers have speculations when it comes to safety. Traveling to Iguassu Falls can put you at risk, just like any other travel destination in the world.
Since you're often a victim in a foreign land, it's an absolute must to stay vigilant at all times. Concealing valuables and not flashing any expensive items are practices you must adopt. Any possession that has financial significance should be protected. Travelers should also be extra careful when it comes to identity protection. Laptops and all other personal data should be kept under strict vigilance at all times.
For the protection of your health, carrying bottled water is essential. This is because drinking tap water can often keep your life at risk.
4. What You Shouldn't Miss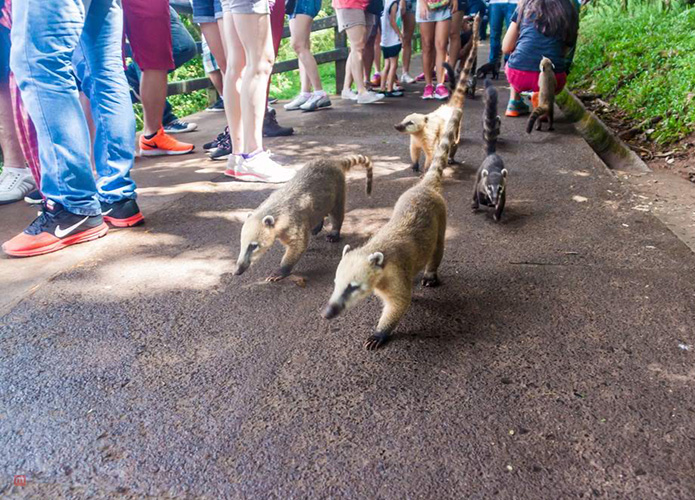 Iguazu Falls are unique and truly special. They are unlike any other waterfalls on this planet and give you all the more reasons to visit it. Its first glimpse is often an overwhelming experience for the tourists. The Falls are mostly the star experience for anyone visiting this destination.
Spotting coatis is also a very unique experience. Tourists are thrilled to witness them and love taking photographs. Before you get carried away, it is important to know that these animals bite so you should be aware.
The flora and fauna in and around the area are truly spectacular. The wildlife has no comparisons. If you can allow more time, a picnic by the falls is truly one of the greatest ways of experiencing this destination.