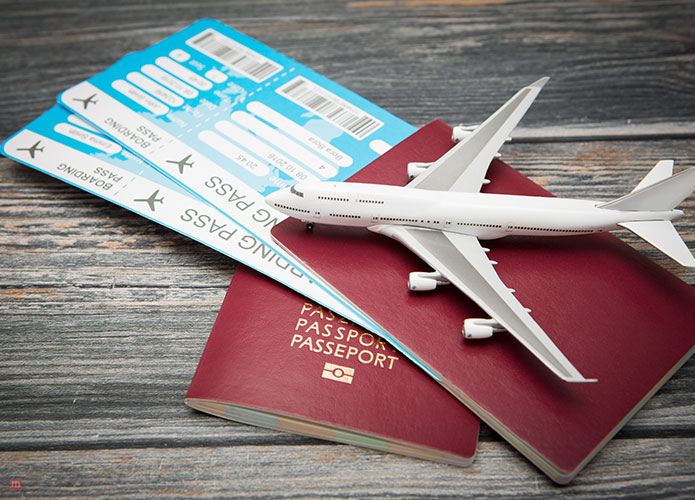 Los Angeles is the city of Angels and it's a city where dreams come true. It's an ideal holiday destination and a business hub as well. Sometimes it gets difficult to find cheap flights to Los Angeles, and even more difficult to book a business class flight to Los Angeles without breaking the bank (or breaking into a bank). Wouldn't it be a dream through to fly to Los Angeles on business class? Flying in business class is a great start to any trip, and it'll make flying to Los Angeles even better.
Read: The Great & Not So Great About Cathay Pacific Business Class Flights
1. Pick A Budget Carrier
We burst your bumble really quickly, didn't we? We show you dreams of flying in a business class cabin and then we throw a budget-friendly carrier in your face. The truth is budget carriers have reasonable business class cabins. Yes, though don't have all the luxuries that come with a flown blown business class service, but the attempt is still pretty good. It's easy on the pocket and the flight will be very comfortable as well.
2. Use Your Airline Miles To Get An Upgrade
This is where all the airline miles you have been earning come in handy. Use your miles to get a free upgrade on your coach/economy airline ticket. You won't be spending your own money and will still be able to fly in luxury. If you're not part of an airline loyalty program then there's still time to sign up to one. We always recommend that loyalty member's sign up to the airline co-branded cards as well, because it's easy to earn more miles.
Read: What To Expect On A Typical Singapore Business Class Flight
Loyalty members who dream of flying in business class and are just smidge short of the desired number of airline miles should just invest in some miles instead. Airline miles can be purchased directly from the airline (or Its airline partner) or from mileage brokers. If you want to save a little more money on the business class ticket then make sure you to take mileage broker route.
3. Wait To Upgrade To The Last Minute
A lot of airlines drop the prices of their business class flights a week before the flight. This usually happens when the business class cabin isn't booked to full capacity and in order to fill up the seats the business class tickets are sold at decent rates. This, however, is risky because you have to wait until the last week to make the changes.
Read: Quick and Easy Tips On How To Get A Discounted Business Class Ticket
4. Use A Business Class Specialist
Yes, you'll be surprised to know that such a person actually exists. Business class consolidators are specialized in dealing with affordable business class tickets. They provide their customers with great deals and special offers that aren't visible on the airline's website. Don't worry, even though these special rates aren't available on the airline website, the deals a business class consolidator provides are legit.
Booking business class tickets through them is a smart move because obviously, you'll be saving a lot of money. Think of them a special travel agent that only deals with business and first class tickets.