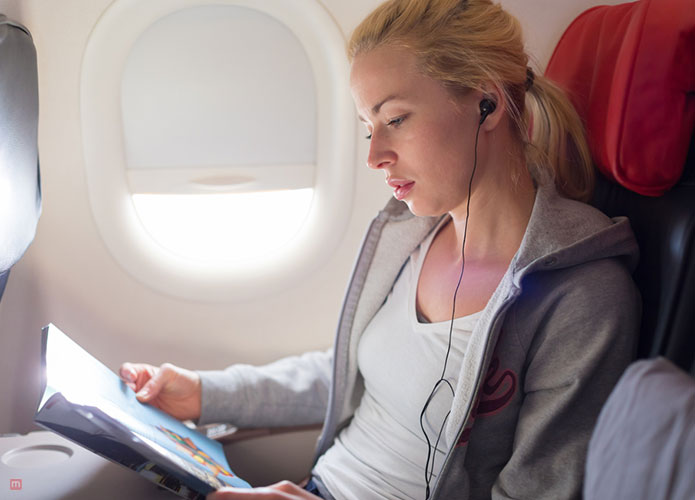 Most passengers ignore the safety video or demonstrations that are shown before the flight. It is the airline's job to ensure that the passengers are aware of all the safety precautions before the flight takes off. In order to grasp the attention of their passengers, British Airways incorporated classic British humor by partnering up with Comic Relief and making hilarious videos featuring many celebrities.
1. British Airways Safety Video
In order to make the dull safety video more exciting, the airline asked prominent UK celebrities 'audition' for the much coveted role. The one hosting the video is the British comedian Asim Chaudhry, who in the video is known as 'Chabuddy G'. If you found the name as amusing as I did, then the video will be a real winner for you!
The airline managed to bag big names like Sir Ian McKellen, Chiwetel Ejiofor, Thandi Newton, Gillian Anderson, and Rowan Atkinson to take part in the video. Gordon Ramsay makes his cameo by going off on his characteristic, infamous rants. Asim Chaudhry, smitten with Thandi Newton, provides much of the comic relief of the video. Personally, my favorite part of the video had to be when Asim asked Gillian to change her "sour expression". Fans of Mr. Bean will be delighted to see him make an exclusive appearance at the end.
2. Why The Video Went Viral
The number of important involved in the British airline video meant that the video was bound to go viral! Another reason why the video has gained a lot of views is because it is also promoting a charity called Comic Relief. The video managed to promote a charity, airline safety and showcases the classic British humor. It doesn't get better than that!
3. Comic Relief
Comic Relief is a British Charity, which believes in a vision of a just, fair world free from poverty. They have done amazing work all over the world and always have a lot of influential people supporting them in their goal for a better world. This safety video is not the only video partnership for them that went viral. The cast of Love Actually made a small video in support of Comic Relief as well. The small, highly anticipated Love Actually Revisited trailer also went viral within minutes. The British Airways Safety video was a delightful surprise to everyone and well appreciated.
4. Other Airlines Have Upped Their Video Safety Game As Well
A lot of other airlines have also been changing things up when it comes to showing safety procedures to the passengers. A remixed safety video with an intricate musical number has now been playing on all Virgin American flights. Air New Zealand won the hearts of Lord of the Rings fans with their safety video, conveying safety measures to its passengers in a fun and engaging way. Let's see if Emirates can get Jennifer Aniston to get involved with their safety video!