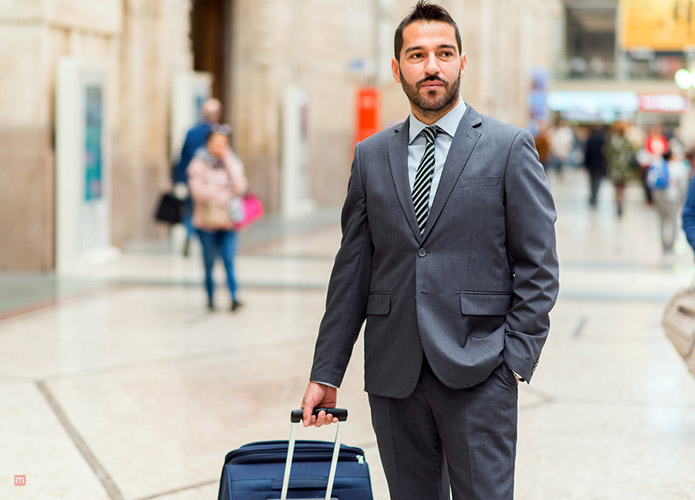 Years of flying and the cabin experiences of plenty of airlines leads me to one conclusion. Business class is worth every dollar you spend!
Getting to your dream destinations is only fun if the journey is not a miserable one. Many of us would outrageously refuse to a no-frills travel and have had it with the economy class.
Here are some reasons why it's totally worth it to spend (even a fortune!) on business class seats.
Reclined seats, all the way!
1. Friendlier Skies
What has made flying exciting like never before? The possibility of friendlier skies!
Even with all the luxuries, there was a huge gap of being cut off from the rest of the world. Business travelers particularly have an edge here because the possibility of productive skies in business class is no longer a dream. Inflight Wi-Fi has created endless possibilities for business class passengers and revolutionized the way we fly. Everything now seems possible high up in the skies!
2. A Seat Like No Other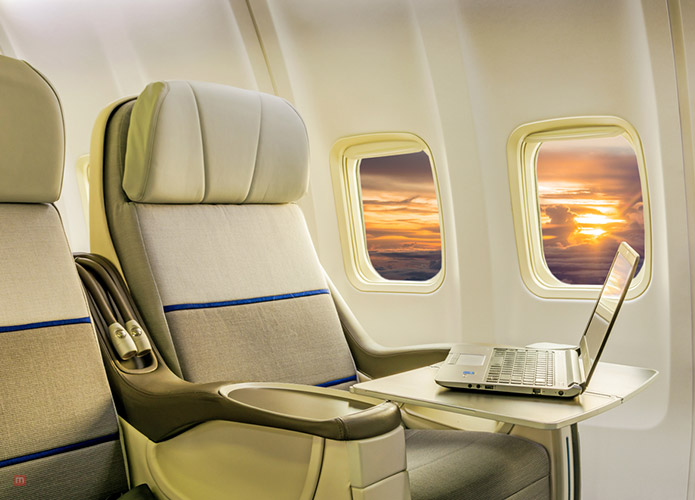 If there's something that makes long haul flights bearable, it has to be the business class seat. No armrest wars, no bitter feelings. It's such a relief to be able to fly without any nosy seatmates or cramped space.
If there's one way you can have a mini vacation high up in the skies, it has to be the seats that lie flat and can be adjusted the way you wish.
Airlines like Etihad and Japan Airlines have upped the bar when it comes to the comforts and luxuries experienced with a business class seat. It's totally worth it because you no longer have to land at your destination appearing like huge havoc!
3. The Status that Counts
You'll come across a lot of travelers who hold the opinion that flying business class is merely extravaganza. When you look at the royalty treatment you receive at the finest lounges around the world, you'll hold a different perception of the whole business class experience.
From spa facilities to lavish meals, gourmet menus, and door-to-door V.I.P treatments, the royalties extend beyond the skies.
The dedicated check-in counters and boarding lines are an additional perk business travelers enjoy which makes the journey far less stressful.
4. World-Class Services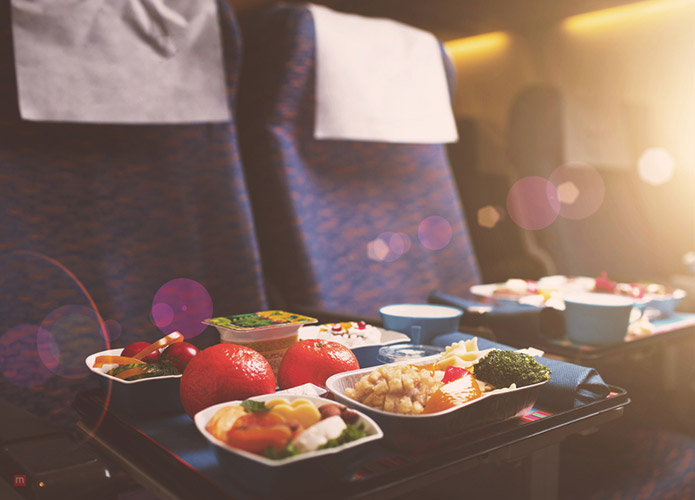 Long gone are the days where business travelers just got excited over gourmet meals and amenity kits. Say hello to the luxuries of business class of the 21st century. Airlines like Emirates has done wonders to transform their business class into everything the passenger's dream of. Exclusive business class cabins, an exclusive onboard lounge, and dedicated bartenders are just some of the endless out-of-the-ordinary luxuries enjoyed by business class passengers.
5. Easier to Upgrade
I know how miserable it is to fund a business class ticket despite all the perks you dream of. At the end of the day, every flyer wishes to save the most and would actually wish to spend more on the holiday itself.
Here's great news for all the frugal flyers. Getting a business class seat on a coach price is totally possible; all you have to do is to try what works the best for you. Looking for upgrade options, ordering special meals in advance, pre-boarding and being super sweet to the gate agents can increase your chances of flying the marvelous business class without paying a fortune for it!