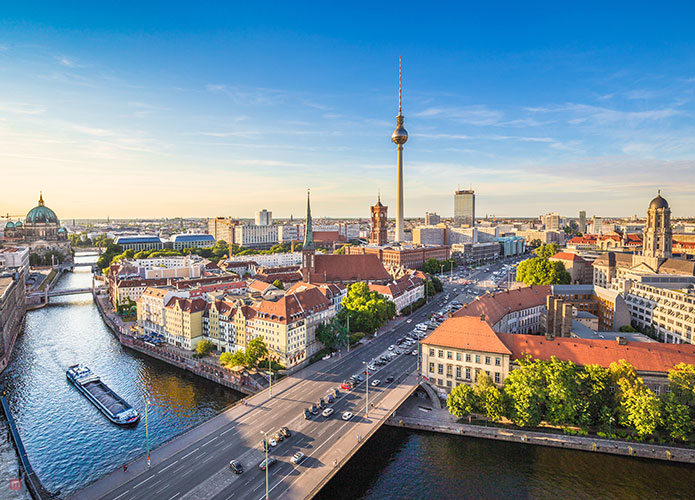 Condor Airlines has recently announced that it will increase its nonstop flights from Phoenix Harbor Airport to Frankfurt, Germany next year. The airline is increasing its nonstop flight to Frankfurt because it has become extremely popular with travelers, and has hence generated a lot of profit. The flights to Frankfurt from Phoenix initially started in May and were met with a great response. The airline offered flights to Frankfurt twice a week on Fridays and Mondays that will now last through September.
1. The New Changes
In the statement released to the press, the airline has stated that it will extend its flights to Frankfurt nearly two full months next year, running from the start of May through the end of October. The carrier will carry on using the Boeing 767 aircraft for these flights, which offers seats for more than 250 passengers.
In a press release, the Mayor of Phoenix has said, "by offering the city's visitors and residents direct flight to Frankfurt, which is an international hub, we're growing our international presence and global connectivity". The press release also mentioned that international flights to Phoenix bring in about $3 billion every year. With these increased flights to Frankfurt, the numbers of these earnings will go up.
Read: Four Easy Ways To Book Last Minute Business Class Tickets
2. Travelers Should Expect The Following
Travelers boarding flights to Frankfurt, Germany from Phoenix will continue to receive complimentary checked baggage, drinks, meals and entertainment during the flight. There are some additional benefits will be given to business class passengers as per usual. There are 18 business class seats on the Boeing 767, and these include lie-flat seats, personal in-seat entertainment system and much more.
Apart from the 18 business class seats, there are 35 premium class seats available as well. Condor airlines ticket fare chart includes round trips for as low as $800. Frequent flyers can use their airline miles to book award tickets, which the airline generously provides on its websites. The seats do tend to disappear almost instantly because of their demand, but the airline does provide a good number of seats for their loyalty members.
3. Why Are Flights To Frankfurt So Popular
With these affordable rates, Frankfurt has become one of the hottest holiday destinations. The flight to Frankfurt isn't that long, which is another reason why it has become so popular amongst travelers. Germany, in general, has so much to offer and has found itself one of the hottest holiday destinations in Europe.
Condor was taken aback by the success of its direct flights and has increased the service by two months next year. The airline hopes that travelers will be eager to travel to Frankfurt, Germany will after the summer season is over.
One of the reasons behind the popularity of these flights is that Frankfurt is a business hub, and a lot of people travel to and fro because of work. Frankfurt is where the real economy of Germany thrives and thus attracts a lot of business class passengers. Travelers do fly for sheer pleasure as well because Frankfurt is also a great holiday destination.