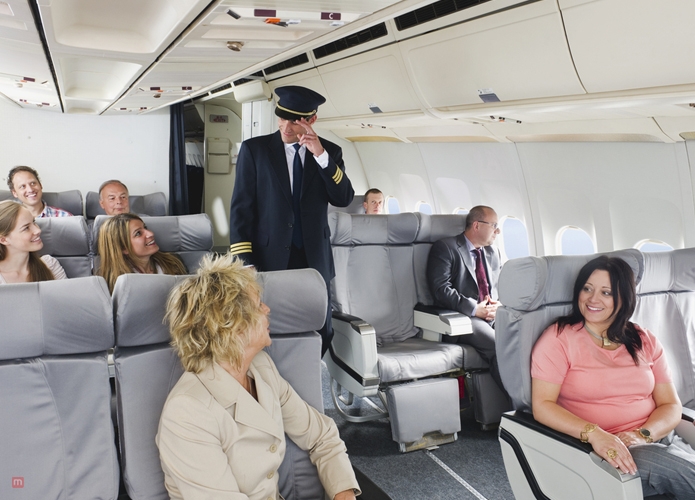 Indeed it is for many of the passengers around the globe who are all set to tick another item in their bucket list. Although it is something too good to come true, the demand of first class traveling has led to airlines making this wise decision. After all, why wouldn't a company invest in something which sure shot brings a huge profit?
Although all of us wish to drown in the world of luxuries, it is very hard to convince yourself to foot these expenditures.
Wishing to enter the fairyland of the plane where the cuisine is divine and the glasses never fall short of world class wine? Well, you just have to begin your packing because your wishes are just about to come true.
You've guessed it right, First Class becomes affordable!
So before we head left instead of turning right in an airplane, let's learn how is that even possible.
1. Pocket Full Of Air Miles
Who doesn't wish to put the bucket full of air miles to an amazing use? Gathering them as a frequent flier can bring you a number of benefits and upgrading to the first class is one of them. Put simply, you book yourself on a first class without having to pay the sky-high fare of the airline. Airlines use several tactics and you have to be smart enough to get a track of them. Upgrading with miles at the last minute works mostly as airlines mostly unload the premium seats that are not sold near to the departure. Keep an eye and get the chance to fly any time of the week!
2. Work To Become An Elite Flier
Industries around the world are hungrily sniffing for chances to spotting more revenue for themselves. As passengers, this is an excellent opportunity for you to make use of the situation. Who doesn't want to admire passengers who are loyal and elite? Becoming frequent fliers is not enough, go an extra mile to attain an elite status for yourself. Most of the airlines do not publicly advertise their amazing offers and save it for only the loyal and privileged passengers. Since there are only a handful of them, make a conscious effort to fly thousands of miles and get the chance to fly with first class!
3. Question The Possibility Of An Upgrade
The first class seats of an airline are valuable because of their high-profit margin. No airline would wish to waste even a single one. Since this becomes inevitable on many flights, consider you've been lucky for those moments! This is because the first class becomes affordable for you. Be polite and enquire about the possibility of an upgrade. Even though you wouldn't be offered an up gradation free of cost, you'll be amazed to find out that it can begin from as low as $50! Yes, a very fine reason to jump with joy.
4. Consider Switching Your Credit Card
If you're thinking to switch your credit card since sometime, it is just the perfect time. Consider getting a travel-awards credit card. This credit card provides you the amazing opportunity to grab free flights as well as easily upgrading to the first class. Getting the best hotel stays and several other rewards are some more fabulous reasons to obtain it.
Dress smart and act smart! Who says dreams don't come true? First Class becomes affordable for you!