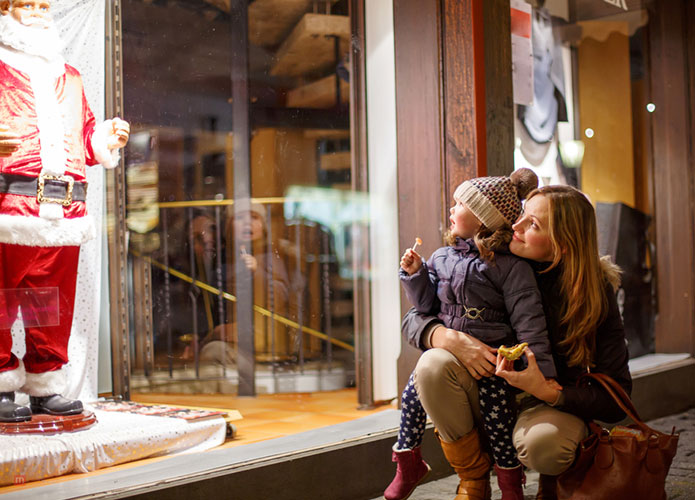 The Christmas season is one of the most wondrous times of the year. It is a celebration of happiness and giving and a time where we can spend warm days with our friends and family. Many of us may be inclined to believe that the holidays are only celebrated in the country we live in, but that would be incorrect.
For example, if you think that the United States is the best country to be in during Christmas, think again. Although Americans sure know how to spread the holiday spirit, there are many destinations around the globe that do it just as well, if not better.
Need proof? Then check out these very Christmassy Christmas travel destinations throughout Europe.
1. Lapland, Finland: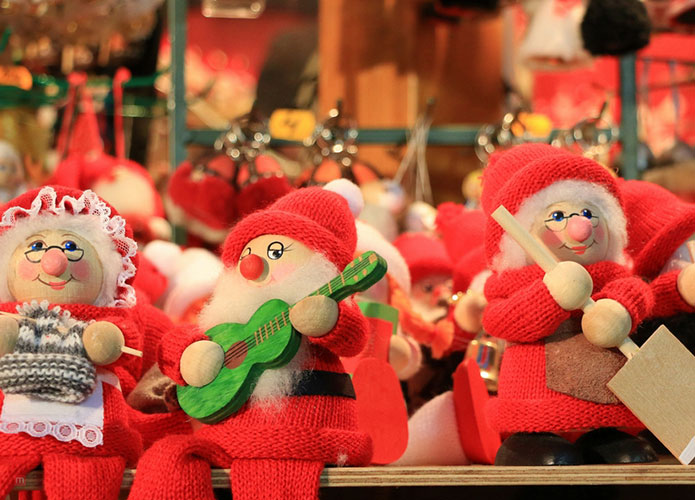 If you want to experience the fairytale Christmas, then you have to stop in Lapland, Finland. With its feet of snow, gorgeous pine forests, and uplifting community spirit, this magical place looks like a scene inside a snow globe. There is a lot of fun stuff to do there too including festive husky dog rides, the chance to visit a Sammakko reindeer farm and the kids can enjoy making cookies with Santa's little helpers at the famous Elf School
2. Nuremberg, Germany:
Every year, more than 2 million visitors come to Nuremberg, Germany to enjoy their astounding holiday activities which include everything from a Christmas steam train to an old-fashioned carousel and an oversized wooden Ferris wheel. The town is steeped in decorations as vendors from around the world compete for the Most Beautiful Stall Design award. There is something for everyone as parents can enjoy spicy gingerbread and wine while the children see the Toy Museum.
3. Copenhagen, Denmark: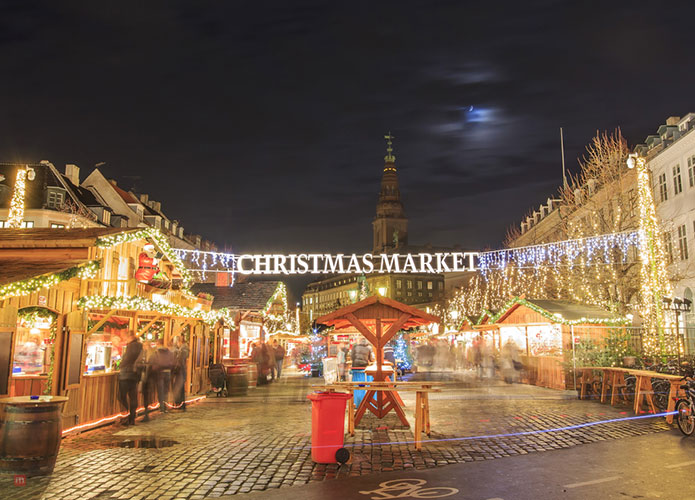 There are few destinations in Europe as Christmassy as Copenhagen, Denmark. The area is home to one of the largest amusement parks in the world, Tivoli Gardens, which is transformed every year into a winter wonderland full of fantastic rides, holiday displays and more. Later, walk along the waterfront district of Nyhavn where the streets are covered in Christmas decorations that will transport you to a world of holiday joy.
4. Prague, Czech Republic:
The streets of Prague are lined with Christmas beauty so powerful that many families end up returning year after year, making it one of Europe's most favorited Christmas travel destinations. One of the biggest selling points is the Prague Christmas Market. Known worldwide as a holiday extravaganza, the market is basically many aisles of tents that offer fun crafts, gorgeous Christmas tree ornaments, and tasty pastries and candies. The best part is, while you are surrounded by all this holiday goodness, the scene around you is filled with lights, music and nativity scenes.
5. Paris, France: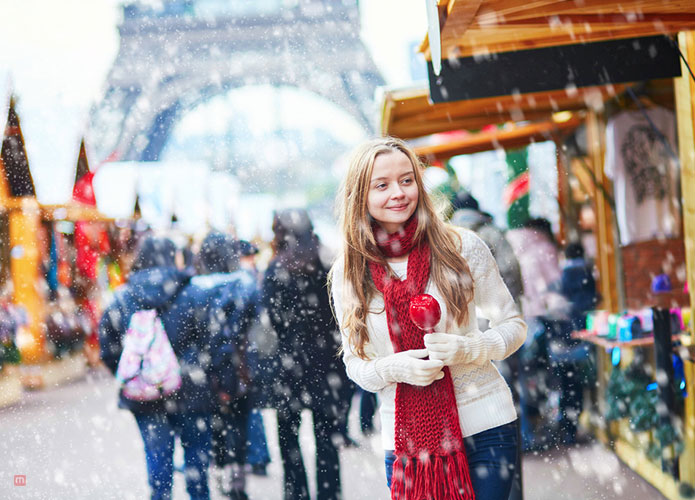 Spend Christmas in the city of lights and make it a holiday to remember. Yes, Paris, France truly is a fantastic place to visit all year around. During the holidays the setting is perfect. Imagine shopping for crafts under the Eiffel tower or walking down the streets to see wondrous animated window displays. For an extra thrill, visit Strasbourg, also known as the "capital of Christmas" which is home to some of the most festive Christmas markets in Europe.
6. Fly To Your Christmas Destination In Style:
This year, make your Christmas vacation a time that you and your family will remember for years to come. Spending time in some of these gorgeous European cities and towns will bring a whole new level of wonder to your holiday. You can make it a great trip from start to finish when you fly the whole family in first or business class with the help of Business World Travel. Contact an agent today to find out more.