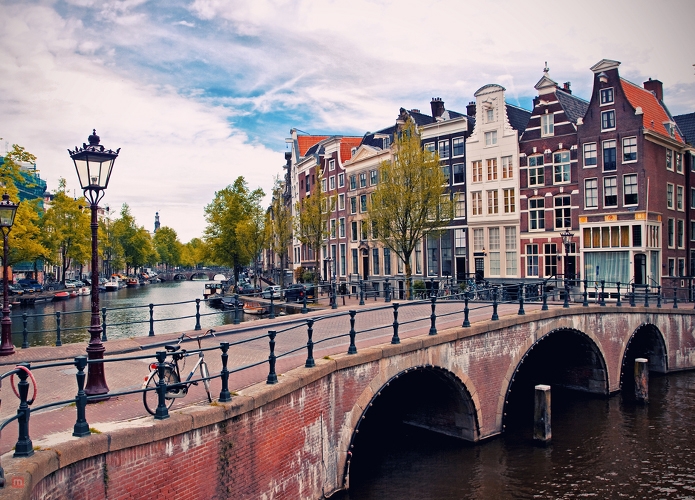 When it is the holiday time, a lot of people desire to travel to Europe. Of course, you'll never be short of destinations there. With every country having a culture of its own, Europe never fails to surprise tourists. Among its wonders, what you must explore this year is the Amazing Amsterdam. A city like no other, it is truly a traveler's dream destination. If it's your first time to the city, this guide to Amsterdam will tell you all that you need to know to plan a fantastic break!
Amsterdam is a destination you'll find easy to navigate, and fun to explore. It's a place meant for every kind of traveler.
1. Ideal Time to Visit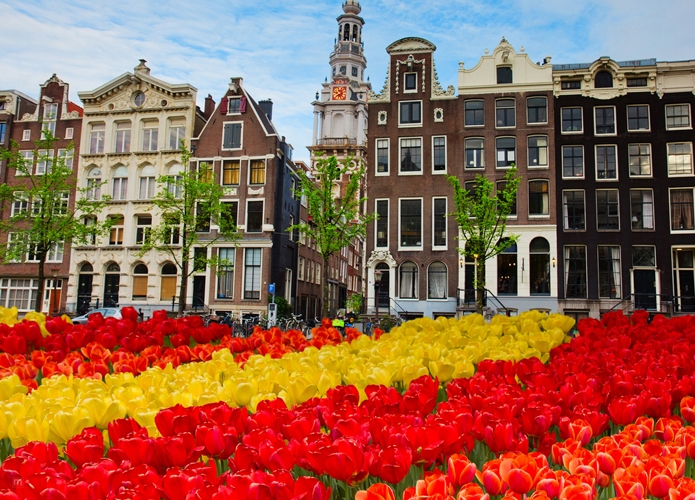 The best part about visiting Amsterdam, unlike many other destinations is that every season is ideal when it comes to planning a visit. Be it summers or winters, you'll find something of your kind. The city is an extremely lively one, and the travel joys can be experienced throughout the year.
Most people wish to visit during the summer months. It's when the city blooms at its best, endless fiestas and a lot of outdoor adventures. The days get longer and most of the times the weather is perfect. However, that is the time when Amsterdam gets the most crowded. Your travel costs are also likely to go higher.
If you wish to escape the big tourist rush and still visit during a pleasant time, nothing beats springtime in Amsterdam. This is between March and April, just before the crowds start hitting the city. During the spring, you'll see the gems of Amsterdam blooming at its best; the beautiful tulips.
2. Out and About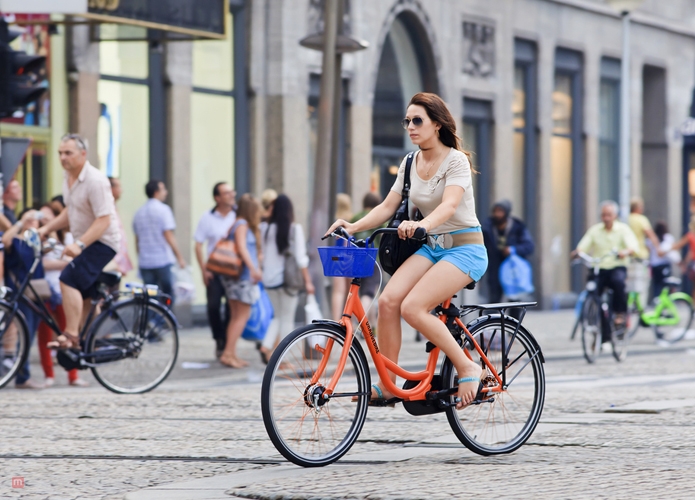 Amsterdam is the kind of destination you'll never have to worry when it comes to transportation. It's easy to navigate and there are plenty of options. You just have to figure out what would work out the best for you. Most of the times, it is a combination of everything.
Trams and Metro are very common in Amsterdam. They are relatively a faster alternative and well linked to the entire city. Amsterdam also has an elaborate bus network. There are trains that take you in and out of Amsterdam conveniently.
A bike hire facility is also available. Amsterdam is an extremely scenic destination and a bike ride is probably one of the best ways of exploring it. If you wish to visit the wonderful canals and the local life, set out on foot and dwell in the life of Amsterdam just as a local would!
3. Where to Stay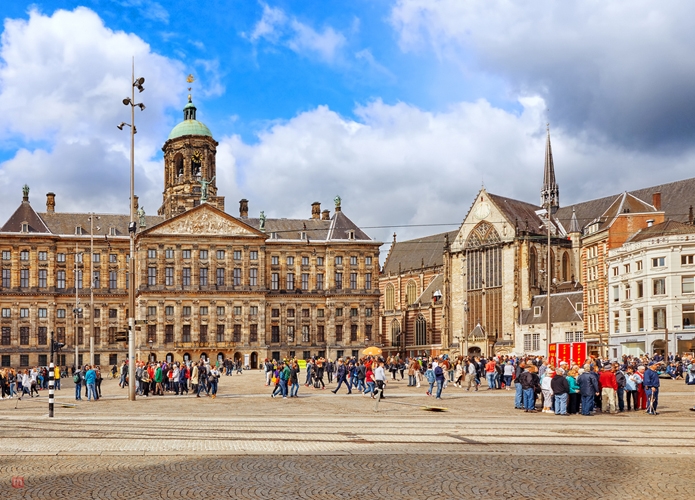 This guide to Amsterdam would help you to plan all the important aspects of your trip to the city. Naturally, each one of us worries about a place to stay. The hotel you choose will have a huge impact on the quality of your trip. It might be a highly ranked hotel, but not suit your personality just right.
If you wish to enjoy all the happening side of Denmark and explore the neighborhood on foot, Damark is an ideal place to stay for you. With attractions like Dam Square and Royal Palace, you'd truly love being in the heart of the city.
For all the peace lovers, Damark can be a bit too much. This is especially true for the weekends when the crowds are out till late. If you wish to stay at some peaceful surroundings, Rembrandt Square is a good choice.  You'll find plenty of places here during the day and late evenings. From cafes to night clubs, Amsterdam has it all!
4. Places to Eat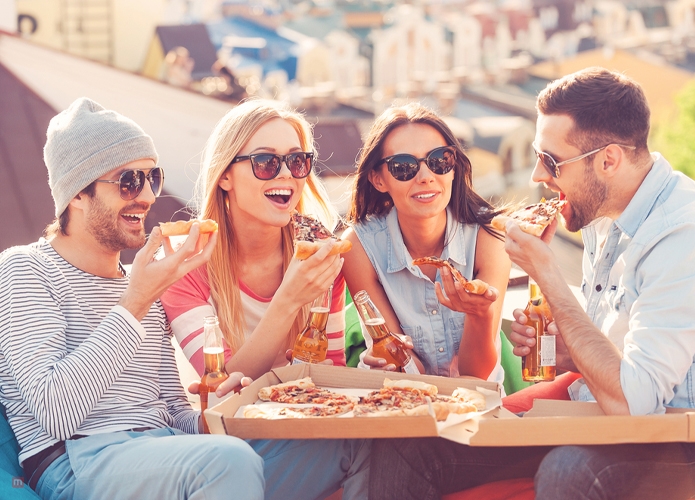 While it may not find fancy food as you would in Paris or London, Amsterdam is unique in its own way! Surprisingly for many, eating out in Amsterdam is cheaper, only if you do it right. Among the foods you must try, one of them is French fries. There are plenty of restaurants in the city. However, many of these are more of a tourist scam; they'll rip you off badly. It's best to seek the local's suggestions and eat at places they do. Amsterdam is famous for the Indonesian food, pancakes, herring, and pizza. You'll find a lot of restaurants serving cuisines from all over the world, keep your hopes high!
5. Attractions in Amsterdam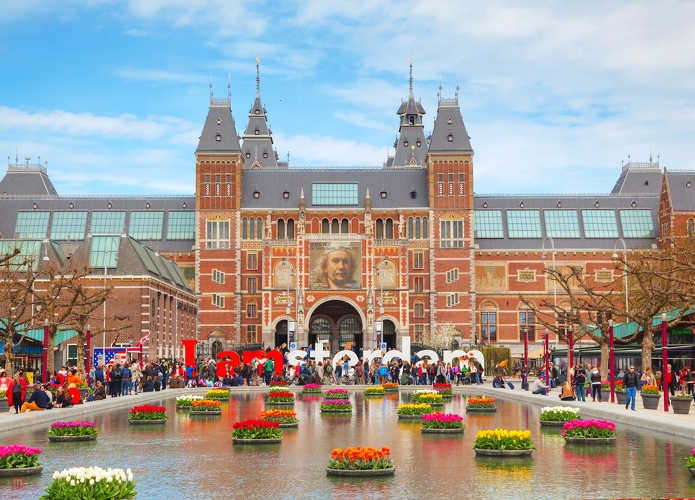 When it comes to attractions, you'll be spoiled with choices when in the city. The canal cruises are a must try, it's an experience that is truly one of a kind. With plenty of operators, you'll always find affordable ones. Red Light District is a popular tourist draw. It's safe and fun unless you visit during the later hours. A lot of people make their way to Amsterdam to visit the famous Anne Frank House. The waiting line can be endless, make sure you have your supplies ready. From the famous Van Gogh Museum to Rijksmuseum, Amsterdam shines out when it comes to the amazing museums; ensure you take time out to explore them properly.
It doesn't stop there. From lively outdoor markets to the live music, you'll find your days too short numbered in the city. Even sipping coffee inside the coffee shops and watching the street performances is a pleasing experience. Plan a splendid trip to the city through this guide to Amsterdam and have the time of your life!