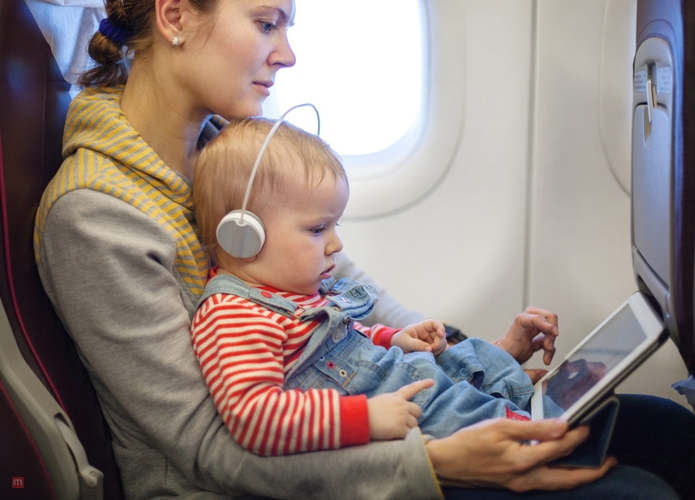 Long-haul flights can sometimes become extremely painful. Despite the best features and services offered by an airline, you'll often witness passengers tossing and turning, fidgeting and looking around in discomfort as you walk down the cabin.
If you think this defines you, you're not the only one! Many of us dread the torture of settling in a seat for a couple of hours. Restrictions are seldom merry; but there is so much you can do to lessen your misery.
The life of a traveler can be tough, especially when you start getting mood swings about the lack of space you've on a flight.
To lessen your miseries, here's a list of the best things to do on a plane!
1. Download TV Shows Or Movies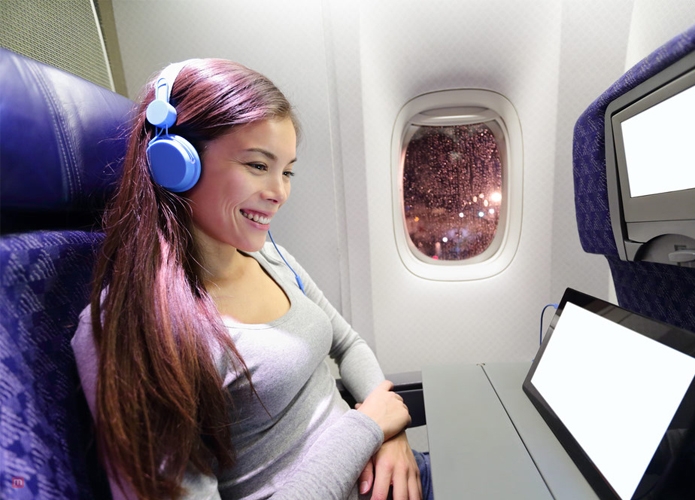 Is there something you've wanted to see since a long time? Nearly all of us have a list of things we haven't watched, simply because we always get caught up in our routines. Fortunately, while flying nothing would bother you. Movies and shows can become huge lifesavers to kill boredom when traveling long distances. Since the movies played by other passengers can distract you a great deal, it is best to play it on a personal screen with your headphones inserted. Time would fly quicker than you thought!
2. Reading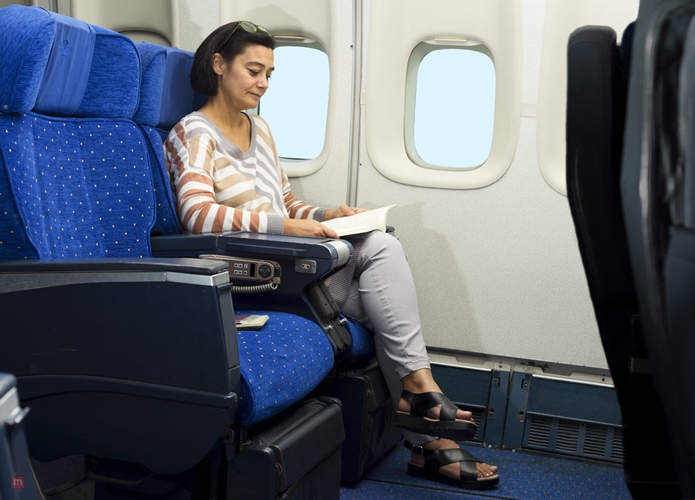 This is one of the finest things to do on a plane to kill time. Even if you aren't an avid reader, a long-haul flight can change you into one. However, it is important to ensure that you choose your reading material sensibly. It could be a magazine you'd bought at the airport, an e-reader, newspaper or a novel you've been craving to read since quiet sometime. It is ideal if you opt for travel-related reading material. This is the best way of getting into the spirits of traveling and preparing yourself for the adventures to begin. If that's not what you fancy reading on a flight, you can choose a novel with a captivating plot. This would keep you thrilled and engaged till the end!
3. Browse Online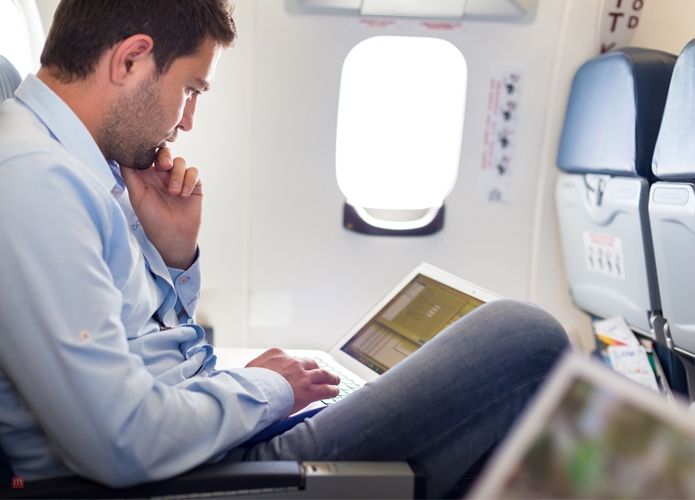 With the internet, there's hardly time to get bored. Fortunately, the provision of Wi-Fi has become an incredible step in the aviation industry. It surely makes the journey far more pleasurable. Whether you want to research about something you really wanted to know, communicate with friends around the globe, finish a project in progress or reply to important emails, the internet can become a lifesaver on a plane!
4. Stretch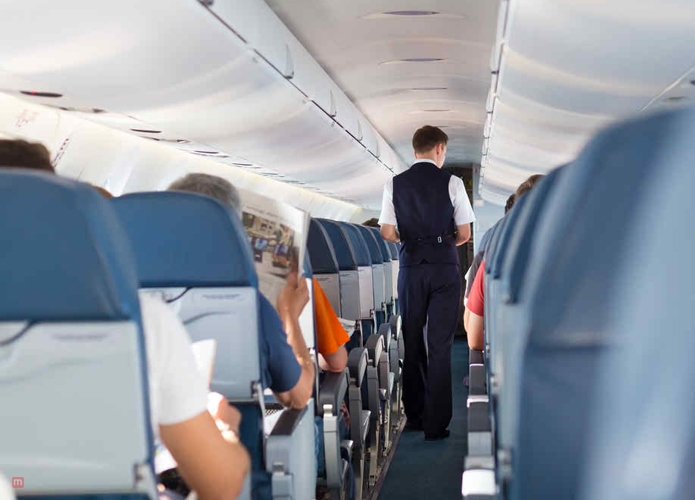 Although the cabin crew would not encourage a crowd in the aisles, there is no rule indicating you can't walk and stretch in the cabin. When the flying is less turbulent, getting some exercise on a long flight is a great way to refresh. Walk all the way from the front to the back and take different routes each time. You'd be surprised to experience how interesting can it be. However, postpone these stretching moments till the time when the food have drinks have been already served.
5. Games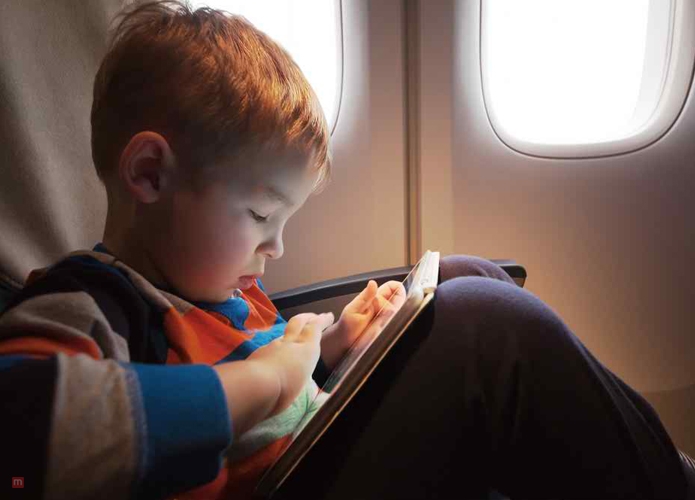 If you've never played games on your smartphones or elsewhere, a plane might be a great place to make a start. You might be thinking that can't engage you for a long time, but it actually does. All those who've suffered from Angry Bird and Candy Crush Fever would know exactly how long it can take to get to the desired levels! Even if you're afraid of flying, these games can turn out too great because they're extremely addictive and you lose count of time.  Number games can be perfect in times like this too.
6. Engage Your Seat Mate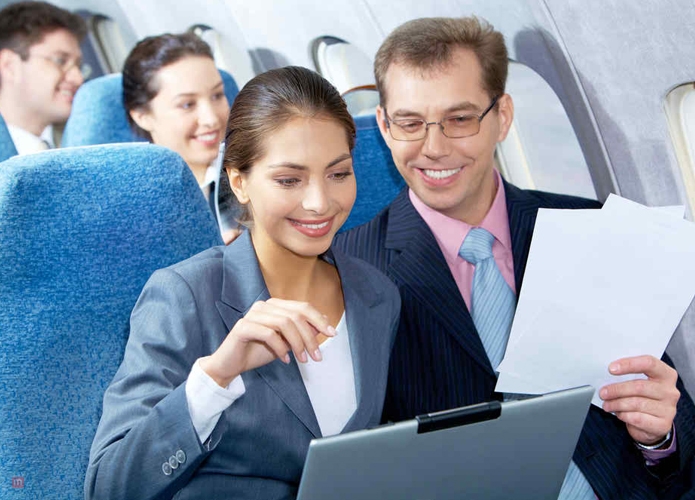 It's certainly not an easy talk, but worth the effort. A chunk of flying is all about getting to know more people and making friends along the way. You never know what you might have in common with the person sitting next to you. Although it is difficult to get to know them, being polite and natural always helps!
7. Sleep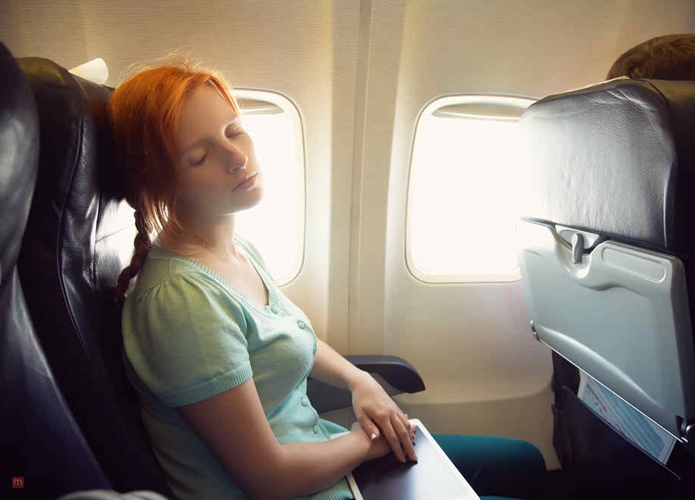 This is left to the last because it is the hardest thing to do for many. Most of us find it extremely difficult to sleep during a flight. Uncomfortable space, fear of flying and looking miserable can play around with your mind and make you sleepless no matter what the time is. However, you can always train yourself to effectively sleep during a long-haul flight. This can easily save you from a lot of miseries!
Flying for long distances shouldn't be a problem when you practice these fantastic things to do on a plane!