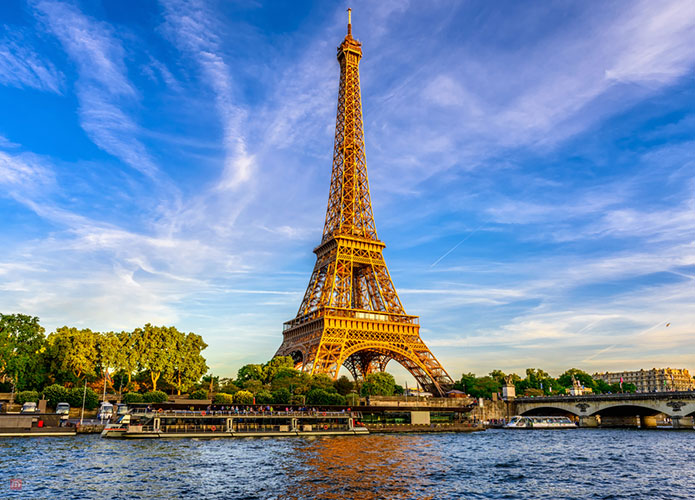 Ever dreamt of flying to the City of Lights from Tokyo in business class? Well, it's time to fasten your seatbelt so you can get to live your dream. Business class is a luxurious experience but it can cost an arm and a leg (or more). The price of the business class ticket holds a lot of frequent flyers from enjoying luxury travel. First Airlines must have realized there was a huge market for a cheap business class experience because they did the unthinkable. You can immerse yourself in opulence and fly business class from Tokyo to Paris, New York, Rome and many other places for less than $100. A polite warning to those who were about to jump off their sofas and start packing, guys you don't need to pack for this 2-hour "flight".
Read: Successfully Book Affordable Business Class Flights To Paris
1. First Airlines Million Dollar Idea
First Airlines launched back in 2016 in central Tokyo to a lot of excitement and cynicism. Some were eager to see what First Airlines had to offer, while others rolled their eyes in sarcasm. They set up first and business class cabins that do not leave the ground. They mimic the ambiance, food, and atmosphere of the top business and first class airline in the world. "Passengers" are served four coursed dinners before they dive into a 360-degree virtual reality tour of Paris (and other cities).
According to First Airline, a real first and business class flights are a hassle to prepare for, are long and are very, very expensive. First Airline gleefully points out that people can enjoy the grandness of first and business class cabins without having to pay full price. The response to this genius idea has been phenomenal because they have been fully booked ever since the company was launched in 2016.
Read: Unbelievable Travel Destinations You Need To Instantly Pack Your Bags For!
2. Everyone Wants Cheap Business Class Flights
For many, this may be a dream come true because everyone wants to fly in business or first class. By paying around $62 they get to enjoy the "flight" and "tour" the cities. They're a hit with elderly customers who have always wanted to travel overseas but couldn't due to various personal reasons and physical limitations. First Airlines plans on adding domestic flights with meals that highlight different regions cuisines.
Read: Practically Perfect Tips to Plan a Business Trip to London
3. What Makes This Idea So Popular?
As stated above multiple times everyone dreams of traveling the world and it's a cherry on the top if they get to travel in first or business class. Those, whose hunger won't be satisfied with a 360 degree, make-believe session at First Airlines should join an airline loyalty program and sign up for its co-branded credit card. With time you'll earn enough miles to book a reward seat or a free upgrade. If you don't have enough miles and still want a cheaper business class ticket, then we recommend that you buy miles from mileage brokers. They sell miles at the cheapest price and with those miles you can fly business class from Tokyo to Paris for real.