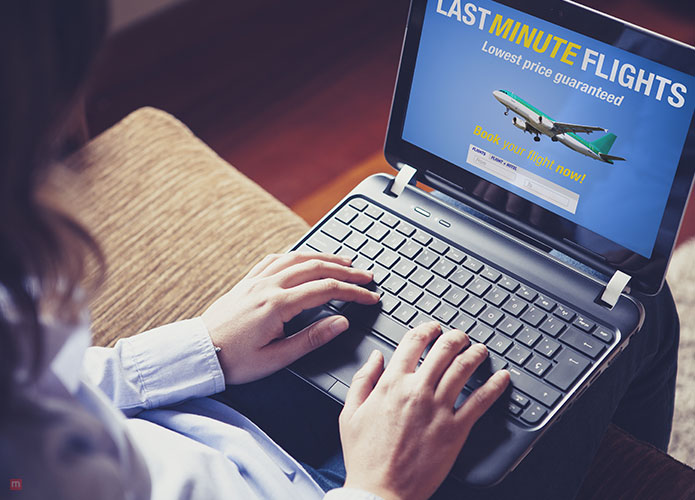 Wouldn't be amazing if traveling in luxury came at a great price? There are ways to book relatively affordable business class tickets if you play your cards right. But better still there are hacks that help frequent flyers book last minute business class tickets. Follow these tips and you'll find yourself in a premium cabin catching some sleeping or looking forward to your five-star meal in the sky.
Read: Life Saving Tips On How To Get Last Minute Business Class Tickets
1. There Are Certain Days When You Should Look For Last Minute Deals
Airlines are known for offering last minute business class tickets for flights which depart on Fridays and Saturdays. Most frequent flyers know that the last minute deals for weekend flights are released on Mondays, Tuesdays, and Wednesdays. In order to be the first to know when the airlines drop prices on their business class tickets be sure to sign up for their newsletter. These deals are known to sell out pretty much instantly, and signing up for the newsletter will be a huge benefit because you'll be amongst the first to know.
Be sure to follow the airline on its various social media handles as well, because at times airlines release deals that are exclusive to their social media platforms. Twitter offers are some of their most popular, so be sure to follow their tweets.
Read: How To Successfully Book A Last Minute Business Class Ticket
2. Don't Be Scared To Be Spontaneous
If you're booking a last minute business class ticket you might as well be spontaneous and highly flexible. When you're researching for affordable business class tickets you'll discover that there are some flights which take off from a smaller airport are sometimes a lot cheaper. So be ready to drive an extra mile or two (literally) for that cheap last-minute business class ticket.
3. Book Your Flight Instantly
Since you're already late to the game, you might as well make some quick decisions and book your airline tickets instantly. You might sit and ponder over a great last-minute business class ticket that you saw on a website, but on the other end, there might already be someone paying for it. Affordable business class tickets, especially at the last minute, sell like hotcakes. As soon as you find the one that suits you, book the ticket.
Also, be sure to look around for promo codes from airlines or third party websites. One of the best ways to find a last minute deal is to download a travel app so you can get great deals directly to your smartphone.
4. Use Your Airline Miles
If your part of an airline loyalty program doesn't dawdle to use your airline miles. Your miles can be a lifesaver in this regard. Use your airline miles to get a discount, a reward ticket and best of all a free upgrade to business class. There is no need to worry for those who're short on airline miles. Mileage brokers offer the best and the lowest rates on the internet. Purchase your miles from them and get a cheap last minute business class ticket.