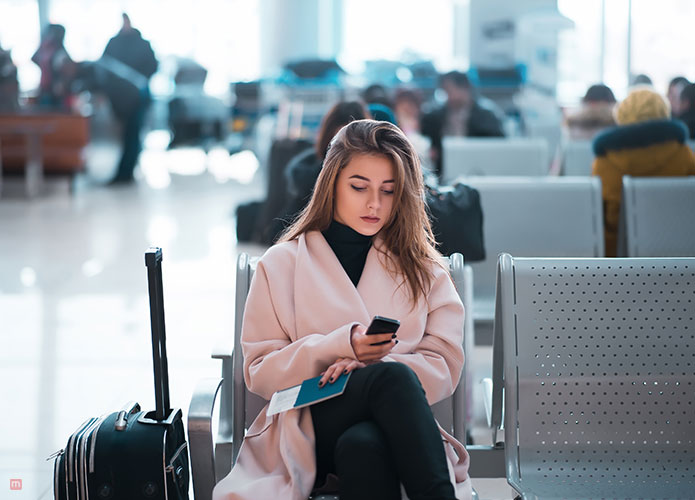 Most experts in the airline industry have been prophesizing the death of first-class cabins for years. Some airlines, however, have been adamant to keep it alive and thus give massive make-overs to their cabins after a couple of years. On the other hand, some airlines have done away with first class cabins all together. Last year Singapore Airlines and Emirates Airline have both revealed stunning first class suites which have been decked out with extravagant amenities like an in-flight mini bar and Mercedes Benz inspired interiors. There are things airlines don't want you to know because they earn a huge amount of their profits from first class tickets. Follow the hacks that will help you book first class tickets cheaper than coach.
Read: The Easiest Ways You Can Secure Cheap First Class Tickets
1. How To Book Emirates Airline First Class Suites Cheaper Than Coach
Even though Emirates doesn't have a fleet of large airline alliances, it does, however, offer valuable points partnership that is easy to use. These include Starwood Preferred Guest and American Express Membership Reward. Loyalty members can easily apply American Express and Starwood Preferred to book an award ticket on the Emirates website. You'll be amazed to know that first class tickets between Europe and Dubai costs 85,000 airline miles each way.
If you have an Ultimate Rewards account, then you're in luck. Loyalty members can easily transfer points from their Ultimate Rewards account to Korean Air's Skypass program. Why? Korean Airs Skypass is partners with Emirates Airline, and you can easily use the miles to book a round trip from Dubai to Europe in 120,000 miles.
Those who have Starwood Preferred Guest points to burn, try transferring them to Japan Airlines Mileage Bank, which only charges 100,000 miles for a round trip between Dubai and
2. London, Geneva and Brussels
A little forewarning though, taxes and surcharges on reward tickets can go up to $1,000 and an award space in Emirates stunning brand-spanking' new first class suites is practically non-existent, at least for now. As the airline brings in more planes into service that have the new first class suites, and the initial hubbub over their launch dies, that should change.
Read: 4 Guaranteed Secrets To Absolutely Free First Class Tickets
3. Buy Airline Miles To Save Money On First Class Tickets
Buying airline miles is another great hack that will help you in booking Emirates Airline first class ticket cheaper than coach. Airline miles can be purchased directly from the airline or from a trustworthy mileage broker on the internet. When buying airline miles ourselves we generally lean towards mileage brokers because they offer the lowest possible price. Yes, even cheaper than airlines themselves.
Once you've purchased the airline miles, use them towards your first class ticket. You'll be surprised at how cheap your first class ticket will become. You won't have to transfer airline miles from one loyalty program to the other in order to book tickets. When you transfer miles from one program to another you're charged a small amount. So at the end of the day you'll be even saving yourself from that hassle, and just buying miles and booking the ticket.