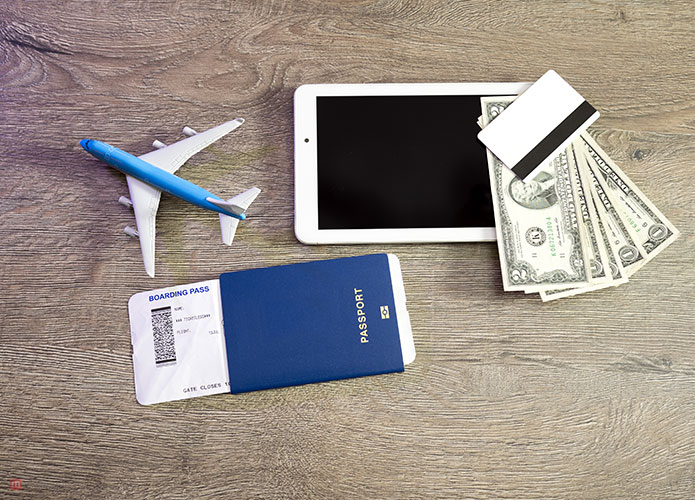 It's a well-known fact that flying business class is addictive, and once you start going premium then there is no turning back. There is champagne, comfortable lie-flat beds, gourmet food and endless benefits that go way beyond the flight. With the business class, you get a full-blown experience that gives you ease and luxury the moment you step into the airport. if you follow some of our best hacks below you can easily book cheap business class flights to Dubai.
1. Redeem Airline Miles and Points For Cheap Business Class Flights
One of the most valuable business class travel hacks to master is the frequent flyer miles and points game. Airline miles and points, whether they're earned from flying, credit card sign up bonuses, car rentals and hotel stays can make business class achievable in two ways.
The first way is to use your airline miles and points to book business class reward seats. Listen to this, If you earn 40,000 United MileagePlus, you can easily book one-way flights from the US to Southeast Asia and the Middle East on Star Alliance like ANA, United Airline, and EVA Air. Earning the initial 40,000 isn't even hard because the miles can be earned if you're traveling on United Airline or any other Star Alliance partners, or you can transfer from a credit card that is part of Chase Ultimate Rewards Program.
If this isn't enough, travelers can also upgrade their economy class ticket to a business class one. Airlines such as American offers a business class international upgrade starting from 25,000 AAdvantage miles and $350 co-pay per way, on the other hand, there are some international airlines that require only points to upgrade eligible fares.
2. Buy Airline Miles To Save Money On Business Class Fares
Not many people know that buying airline miles can help you save big on your business class ticket. if you're short on airline miles, then reach out to a reliable mileage broker and buy some miles. Even though you'll be spending money to save money, at the end of you'll still be spending way less than the actual price.
3. Stalk Cheap Business Class Fares To Dubai
Another way to book cheap business class tickets to Dubai is to keep an eye out for sales fares. Regular prices for international business class tickets can go up to $2,000 one way, even if the flight is a relatively short one. However, it is not uncommon to find great saving when business class fares go on sale. Business class fares go on sale even on the airline such as Qatar and Emirates Airlines, whose yearly global fare sale sees the prices of premium tickets drop by 50 to 60 percent.
4. Play The Upgrade Game
Another great hack to get cheap business class flights to Dubai is to play the upgrade game. Airlines allow loyalty members to bid on a business class ticket. if you've purchased an eligible fare on the airline that offers an auction, you'll receive an email a couple of days before the flight. The email will include an offer to bid on a business class ticket.