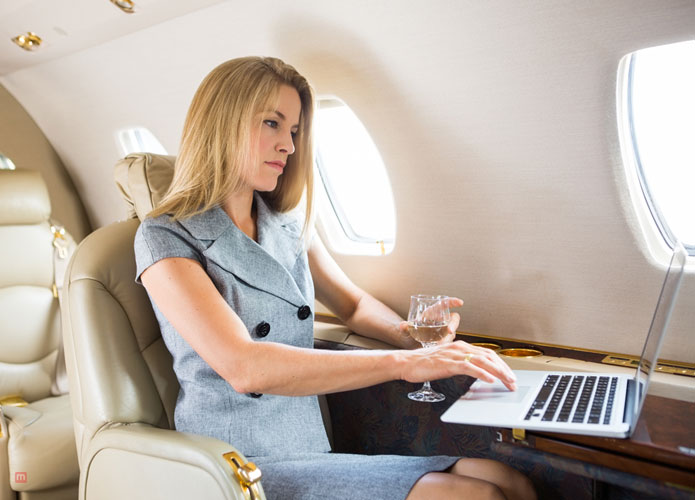 Hoping for the airline to relax their policies when it comes to first class upgrades are really unreal expectations in times like these. It's incredibly difficult. So how to get a first class upgrades every time you travel? Every traveler wishes to know because turning left is far more fascinating than turning right. Flying is already a huge hassle. An uncomfortable journey makes it far more terrible.
If you wish to land in the most coveted part of the plane without sacrificing your entire savings, you really aren't alone in this wishful thinking. Luckily, there are upgradable tips that increase your chances of doing so. Learn how to get a first class upgrades every time you get a plane ticket!
1. Be Elite
Although not on all the airlines, elite members enjoy greater perks than everyone else. They also have a better chance of getting upgraded to first class. U.S. carriers are generous when it comes to racking up status miles and it's best to do your homework for your favorite airline.
The chances of the best upgradable seats are generally higher for members with the top-tier status. Even with the lowest priced coach ticket, your chances of getting a complimentary upgrade are significantly higher if you have a higher status.
What's best when it comes to upgrades through status miles? No one knows that you haven't actually paid for the ticket. Who doesn't like royal treatments?
To enjoy these airline treats and earn an incredible amount of status miles, you don't really have to trot the globe. Just get hold of a co-branded credit card and you're there!
2. Purchase a Y-Up Fare
The last time you heard, it was a Y Fare. Where did Y-Up come from?
Before we go into an in-depth analysis of whether you should go for this, a Y-Up Fare is simply a discounted first class fare. Technically, you get an economy fare that is automatically upgradable to first class.
There are a few things to consider here before you opt for this fare type. It's not the cheapest economy ticket you purchase. Most of the times, it might be triple the amount of a discounted coach fare. Naturally, it doesn't work out in everyone's favor as frequent flyers may come across better ways to earn upgrades.
As unusual as the name may sound, you can rarely access Y-Up fares on the internet. Most of the times, you'll have to contact a travel agent or get in touch with the airline directly. However, business travelers who are not allowed to get first class tickets as per their company's policies can benefit by purchasing a Y-Up Fare because it is mostly a guaranteed way of flying first class.
3. Bid the Upgrade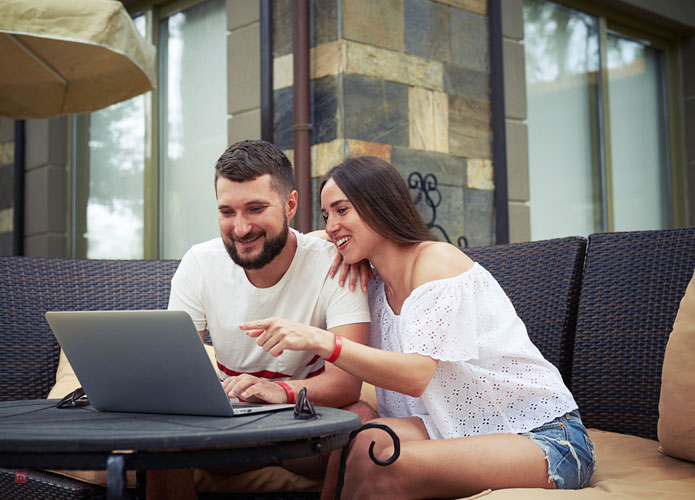 Bidding for upgrades work out to be great for international travelers, but it's certainly not everyone's cup of tea. However, it is a great option to consider in times like these when the first class tickets are nearly unaffordable for the vast majority.
Before you bid, it is a good option to look out for the airline policies and know the route limitations. Typically, once you purchase your coach fare you'll receive an email about the bidding option or you can alternatively do it through the airline's website. Although it would mostly be a game of luck, tools such as ExpertFlyer help you to know the current availability of premium seats on the route.
As it goes with the bidding process of anything, nearly everyone opts for the minimum. To secure your chances, it is recommended to bid higher than that.
4. Flight Capacity
If you are still wondering about how to get a first class upgrade, this tip will be a helpful one for you. There are two main things to consider here. Firstly, pick your plane wisely. This is a strategic move that helps you to know how many premium seats are available on the route.
Tools such as ExpertFlyer help you to track the flight capacity as well. This helps you to know how promptly the premium seats are getting occupied and will ultimately determine your call for action.