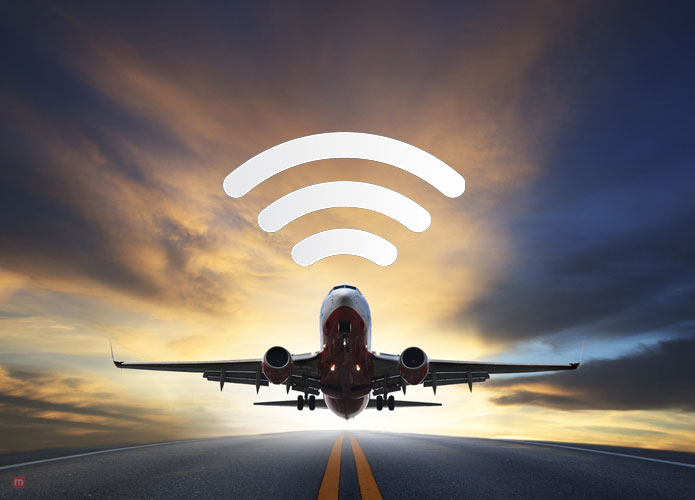 High-speed internet has become an essential feature of life in the modern age. Internet technology has developed rapidly in the last decade or so and now features amazingly fast speeds which are the norm for most people – especially in developed countries. With the growing popularity of smart phones and laptops, Wi-Fi (or wireless internet) has become more and more common. Most offices, shops, airports and pretty much every building which houses humanity has a Wi-Fi facility. We need the internet, without it most of us are at a loss. It is pivotal for our personal as well as work life.
With the advent of 3G and 4G, we even have internet on the go and some cities even offer public Wi-Fi services for everyone. Since it is so popular, one can reasonably expect that it should be inflight Wi-Fi should be available on board a plane. Frequent fliers have repeatedly requested airlines to include this essential facility, however, if it is included (which is not the norm), its quality varies significantly. In this article, we list some of the airlines which do provide this facility and give information which aircraft of that particular airline is provided on and its rates.
Aer Lingus (Ireland)
Wi-Fi on its A330 on all transatlantic routes. For business class passengers its free, for others a 12 hour and 24 hour pass is available for the price of $14.95 and $24.95 respectively.
Aeroflot (Russian Federation)
Sky High Wi-Fi service is available on its Boeing 777 and Airbus 330. The price is as follows: Smartphone 3Mb costs $8, 9Mb $22. Laptop or iPad 9Mb $22 and 19Mb for $40.
AirAsia (Malaysia)
4 of their aircraft have the 'chat Wi-Fi service', 80 aircraft are planned to be equipped with this service by the end of 2015.  This price is RM8  to use roKKi chats.
Air Canada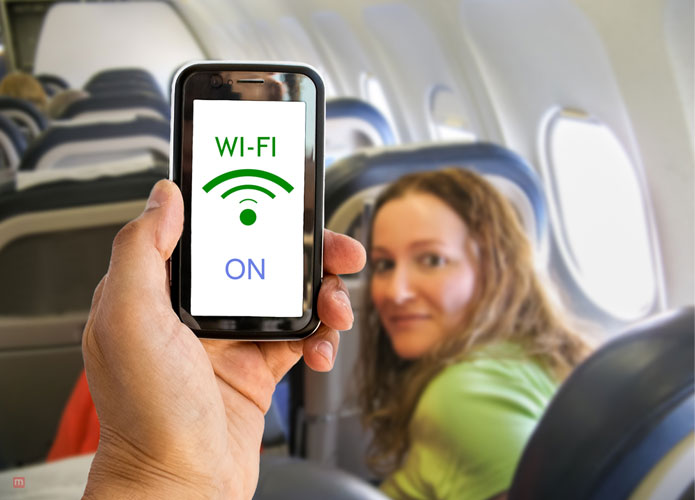 In flight Wi-Fi facility is available on some A319s on select flights traveling between Montreal, Toronto and Los Angeles. Around 100 more plans are planned to be equipped with this facility by the end of 2015. The provider is Gogo, and the charges vary. For Unlimited usage, it is $49.95 per month (on all Gogo equipped airlines), a 24 hour pass (on the same airline) costs $14, a 1 hour pass, $5. Monthly unlimited internet on one Gogo equipped plane costs $39.95.
Alaska Airlines
Inflight Wi-Fi is available on Alaska Airlines following Aircraft: B737-400, B737-700, B737-800, B737-900 on all flights within the lower 48 states. The supplier is Gogo and the same rates apply as on Air Canada.
American Airlines
Wi-Fi is available on all the domestic flights within the US. For international flights, it is available on the 777-300ER aircraft. The provider is Gogo and its rates are: A 24 Hour Pass $14, the Traveler Pass which gives unlimited data on a single aircraft (equipped by Gogo) for $39.95.  For international flights, there are 3 passes. A 2 hour pass which costs $12, 4 Hour Pass costing $17 and a pass which lasts for the entirety of the flight and costs $19.