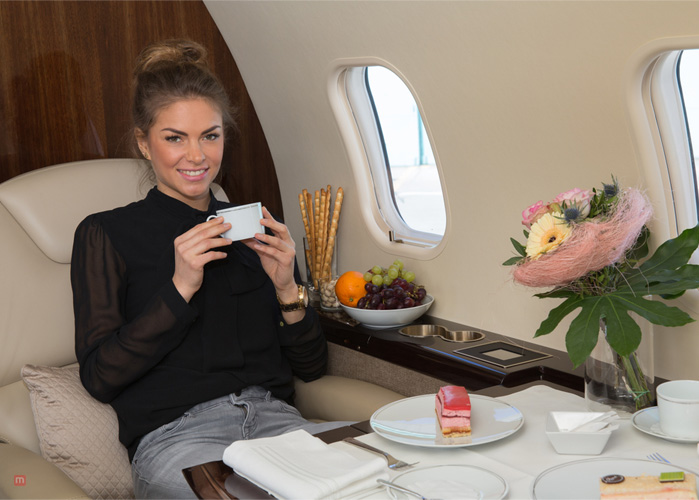 If you've been waiting your whole life to fly business class; Delta Airlines would be a great choice of an airline. It's one of those international airline carriers that started of humbly and now serves over 160 million passengers each year. The extended network of local and international destinations the airline covers makes it a great choice for traveling around the world.
What makes it even better is that if fulfills your dream of flying with class. Although regular passengers can only wait for their luck to shine upon them, frequent flyers have the chance of upgrading to the business class of the airline. Delta SkyMiles is an excellent way to put your miles to good use and fly business class. This membership is based on four levels and the higher you move, the greater the benefits. Upgrades for the Medallion Members are far more attractive.
So what is it like to fly through Delta Air Lines business class? Let's find out through this in-depth review.
1. The Delta Cabin
When it comes to providing the best space for leisure and work, Delta airline is a fine choice of airline. Although it provides all the world-class services similar to other business classes, what makes it stand out from other airline carriers is the personal touch on their business class flights and the comfort zone the business class passengers are provided with. With these world-class services, long haul is pleasing for business class passengers and they feel truly at ease. Flatbeds on long haul are now an essential element of business class flights, and Delta Air Lines Business class provides this facility. It has gone a step forward by providing aisle access to every passenger. Other than being enjoying their privacy, passengers have enough space to relax.
2. Delicious Cuisine
One of the other fine elements of flying with Delta is the wonderful cuisine offered only to the business class passengers. Suiting individual needs, the wide variety of food and drink offered on the business class flights is a source of pleasure for many passengers. Although the airline has devised and innovated a great menu for the passengers, wanting more is always welcomed. If you do not like what is on the menu, you can always request something else. The wide variety of drinks offered on the business class flights is also worth mentioning. The choice and preferences of passengers are kept in mind no matter what is offered onboard.
3. A World of Amusing Entertainment
One of the best aspects of flying with Delta Air Lines Business class is the amazing world of entertainment it offers its passengers. Through this, there is no boring moment in flight. A wide choice of movies and shows are there to keep the business class passengers amused. In addition, with Delta, you do not have troubles with staying connected to the globe because of their excellent provision of facilities.
If you can put your air miles to good use, flying through Delta Airlines is one of the best travel decisions you'll make!