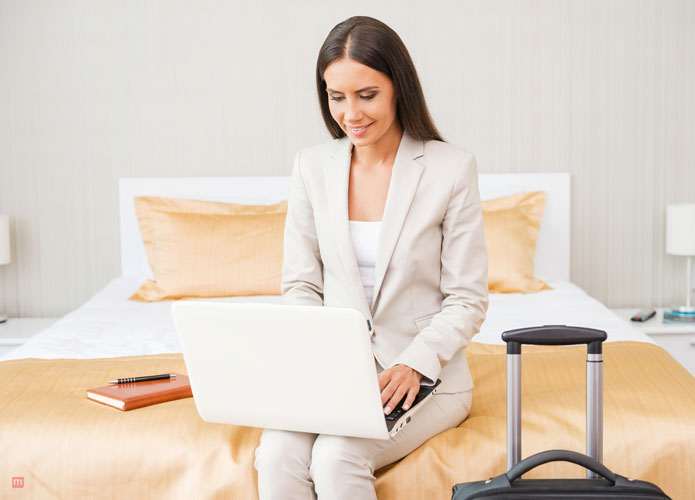 Whether you are a constantly traveling CEO or a sales associate who needs to travel to reach his quota, your work cannot be put on hold just because you are going from car to plane to the office on a weekly or daily basis. Luckily, there are many ways that you can manage your time and get all that work done while traveling without stressing yourself out. Here are a few tips.
Don't Waste Time Getting To The Airport
If you have the opportunity, get to the airport even earlier than you would for a regular flight. They say that you should arrive at the airport an hour early so you can be sure to get through security. Add another hour to that and you can get tons of work done in the comfort of an airport lounge while you wait for your plane. You're going to be there anyway, you might as well be productive.
Make Sure You Have The Tools You Need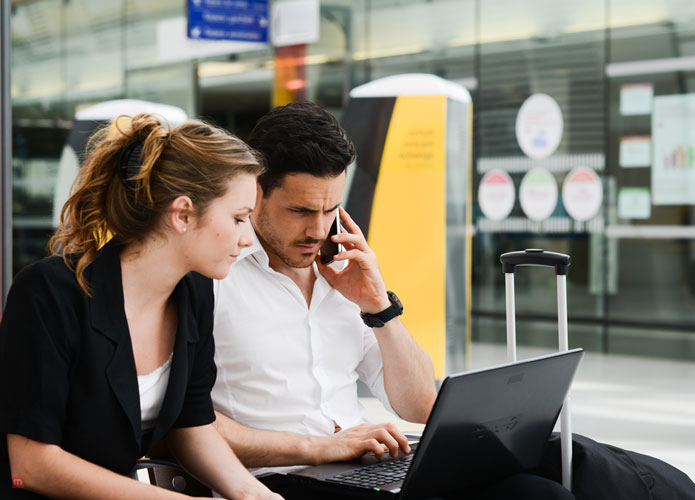 One of the reasons you may not be able to get work done while on the go is because you need to connect to the Internet and you can't seem to find that precious WiFi. To aid in resolving this issue, set up a wireless hotspot using a MiFi device or the settings on your smartphone. Having a constant connection to the Internet is half the battle for getting your work done.
Maximize Time While On Your Trip
If you are taking a trip for a few days that includes meetings and other miscellaneous activities, learn about what will be taking place so that you can know which activities you can potentially skip in an effort to get more work done. For instance, while it may be important to make connections while on the golf course if it's optional, skip it and still get hours of important work done while traveling.
Work Before You Leave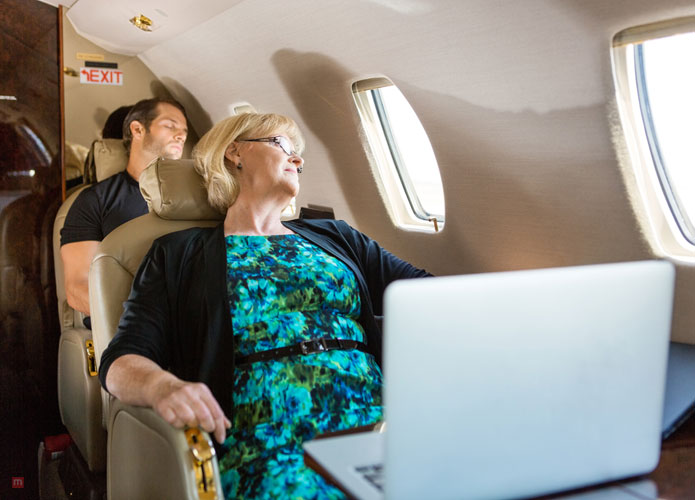 If you know that you have a long day of traveling, plan ahead and spend a long day at the office the day before. Have all your meetings then, close your office door and hit those spreadsheets. If working a 16-hour day before your flight sounds unpleasant, consider the fact that many business class seats allow you to lay back so you can get that much-needed rest during your flight.
Try To Avoid Distractions
There is plenty to do and see while on a business trip. Even the airport can be distracting with all the different people walking around at all time. To block it out, bring some earbuds, put on your favorite type of music and slip into the zone. Keeping out external noises can help you to focus on your computer screen and music can be a great motivator.