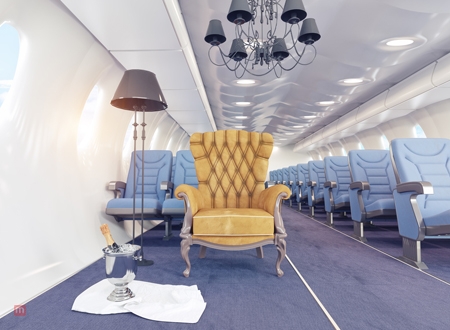 I don't know if you travel like me, but if you are then you spend a lot of time flying long haul. And by long haul I mean your basic 10 to 15 hour schlep in a coach seat with a scant 31 or 32 inches of seat pitch. Seat pitch is the distance between where your knees are and where the back of the seat in front of you is- you know the space that shrinks when that seat back in front of your comes your way! Of course, airlines always make us walk through business class, with their 48 to 70 inches of seat pitch (depending on airline and aircraft type) to get to our cramped coach seats. That walk always makes me feel like a 14 year old teenager lusting after a beautiful senior cheerleader that a 14 old is never going to have a shot at.
I spend a lot of time flying internationally. I'm one of those people that always has to occasionally send their passport back to the government to attach for more pages. Unfortunately for me other people are usually paying for my airline tickets and they are making me go in coach! Every time I have to walk through business class it reminds me of the few times when I have been fortunate enough to get that coveted upgrade to business class. I lust after all that SPACE! I want that welcome DRINK! I want them to serve me DINNER!
All of this "lust for business class" brings up the topic "can you pay for coach, but fly in business class".
The Frequent Flyer Game Show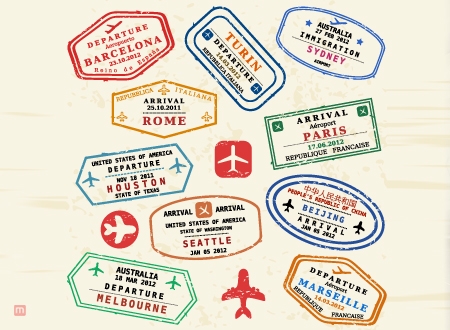 It turns out that you can. Strategies exist for flying in business class without paying the hefty normal business class fare. The most common method for flying business class, but paying for coach class is to join an airline's frequent flyer program and try to attain elite status. Once you are part of an airline's program, the best way to earn elite status on airlines' frequent-flyer programs, besides flying a gazillion miles, is through the many co-branded airline credit cards that offer big incentive sign-up bonus points and reward miles for purchases. Many cards are great for accruing mile, yet you need to focus on credit cards that help you accrue so-called elite qualifying miles, or EQMs, to earn elite status. Once you have attained elite status on an airline that generally allows you to upgrade, on a space available basis, for your flights. It's not a sure thing, but at least you have a decent shot at it. A downside is that you basically get married to a particular airline and its partners. You might find that you are booking yourself from New York to London via Frankfurt just to make sure you either get miles or an upgrade. Of course, this sort of defeats the point of getting the upgrade.
If you do not have elite status, but you have lots of frequent flyer miles on an airline, another strategy is to cash in miles in exchange for an upgrade. This is fairly straight forward, for example, you may be able to purchase $ 300 coach ticket from New York to San Francisco and upgrade it to a business-class ticket that's worth $3,000 for generally around 30,000 miles. A potential downside, in addition to the miles chasing issue discussed above, is that some airlines will charge you both a cash fee and the miles to upgrade.
Consolidator's = Big Discounts
A non-frequent flyer way to get big discounts on business class fares is buy from what is called a Ticket Consolidator. These are travel agencies that specialize in un-published contract fares that allow them to see tickets that are up to 70% discounted from an airline's published (available to anyone) fares.Many consolidator agencies do not sell to the public directly and require that you use a retail travel agency. Consolidator tickets are particularly useful when buying last minute long haul airline tickets as a consolidator business class ticket might actually cost LESS than a coach ticket right from the airline's own website.
The Best Bet…..Travel Agents
Finally, the best strategy is to find a very good travel agent. A lot of people think that retail travel agents have gone extinct, but that's just a myth perpetrated by evil airlines. But keep in mind that no all travel agents are created equal. Some travel agents specialize in romantic getaways in Fiji, another might specialize in round the world ocean cruises and yet others specialize in discounted airline tickets. You want the later!
A travel agent whose specialty is airline tickets will be able to help you with any of the above strategies. A good agent will always know what temporarily sales are being offered by all airlines, they will know how to work the frequent flyer angles and they will have a few ticket consolidators that they have a good working relationship with. More importantly- they will know how to combine all of the above strategies to get you that business class seat at a coach price….or pretty darn close to it.