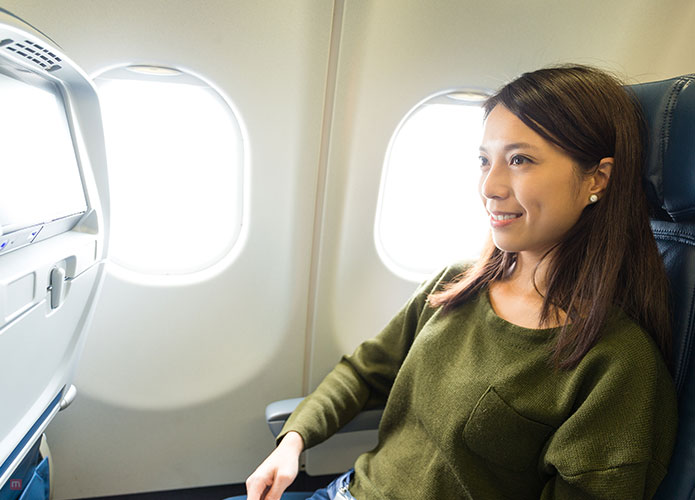 Below are some amazing (and crazy) things to know about American Airlines. Brace yourself to be surprised and amazed at the same time (it's hard to mesh these two emotions together, but American Airlines mastered it to perfection).
1. The Carrier Has The Biggest Fleet In The World
The award for the largest fleet would (if such an award existed) go to American Airlines. The carrier doesn't need to invest in anymore planes because it can sustain the award for the next couple of years. They're only in danger of becoming a runner up if Delta and United decided to merge. That is not happening anytime soon, so the airline can relax and bask in the glory of its endless fleet. American Airlines fleet consists of 1,500 planes; this includes planes from their regional partner, for example American Eagle.
2. Casey Neistat Is A fan
The YouTube sensation Casey Neistat is a big fan of American Airlines. Casey loves telling his millions of followers that American Airline is perfect if you're a frequent flier who lives in the United States. The Airline hit a jackpot when Casey became one of their Brand Ambassadors. His legions of fans follow his every word, and they're ready to love the airline if he does.
3. Merging With US Airways
One of the greatest weddings in the history of airline industry took place on Valentine's Day 2013 when two airlines merged as one. US Airways, formerly a bankrupt airline started operating under American Airlines attire and management.
4. Main Hub Is Dallas Fort Wroth
The American Airlines hub is located in Fort Worth, Texas. The city shares the same airport with Dallas which makes it the largest hub for the American airline. It handles more than 51 million passengers a year and offers a lot of international flights. A lot of the regional flights have a stopover here before they continue to Europe, South America, and Asia.
5. David E. Harris The First African American Pilot
American Airline made headlines when they hired David E. Harris as the first African American pilot on major passenger carrier. He joined the airline in 1964 flying a DC-6 which was impressive because of its reach of over 7,000 kilometers. He is immortalized as McDonnell Douglas MD 11 Pilot, the first black pilot in blue skies.
6. A Movie Based On American Airlines
George Clooney starred in "Up In The Air" which is about a man who is obsessively trying to earn 10 million miles just because he can reach the American Airlines Consecutive Status. After reaching his goal he would get his name engraved on one of the airplanes and also fly for free. Were the benefits in the movie real? No, they were a blown up Hollywood version that is all made up.
7. The Longest Flight
One of the longest flights in the world is from Dallas to Hong Kong, which flies every day from the Airlines hub. The flight takes around 16 to 17 hours and is operated by a 777-300ER.