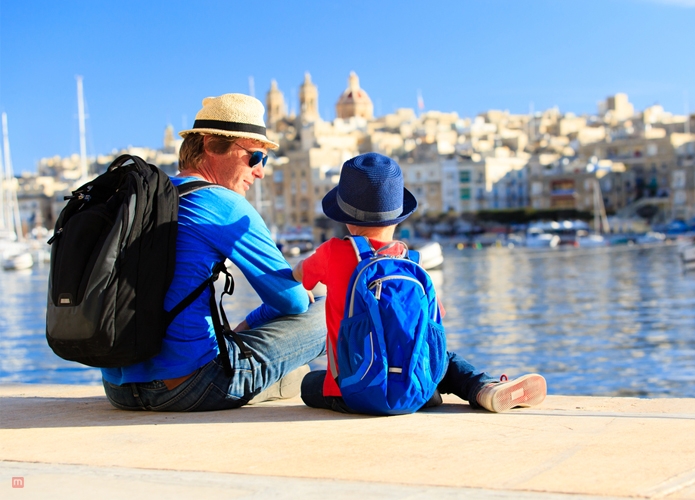 Consider yourself very lucky if you get the chance to desert your desk and travel to a distant land this year. However, if you're not lucky enough, go an extra mile to do it yourself. Most of us often delay our travel plans because we endlessly wait for lucky moments to dawn. But life is too short a trip and waiting is often worthless. Before you end up swimming in a pool of regrets, pick up a map and commit to making 2016 an amazing year!
With overwhelming choices, it is difficult to pick up the ideal destination for traveling. Start taking notes because here we give you sound reasons to make plans for these amazing countries to visit in 2016.
1. Brazil



Single or married, family or solo; there is absolutely no reason why you shouldn't make it to breathtaking Brazil in 2016. It might be a tough journey, but totally worth the trouble. Since the World Cup 2014, touring Brazil has become even more special. It is a tourist's paradise: divine beaches, Rio, Samba, football and the magnificent rainforests! Sunny Capital is ideal to visit all year round because of the wonderful climate. 2016 is the best time to make your way to Brazil because they're the hosts of Summer Olympics 2016. South America's largest country will prepare for the tourists in the best manner. The Ilha Grande and the Copacabana Beach will take your breath away. The Iguacua Falls is one of the most popular landmarks of Brazil. Whilst you're there, it would be an absolute delight to see the wondrous Christ the Redeemer. The enormous size of the country gets even better because of its delicious cuisine. No matter what you taste along the way, you'll fall in love with food in Brazil!
2. United Arab Emirates



UAE has gained a lot of popularity, whether it's about tourism, cultural mix or the influential aviation industry. Gaining a lot of attention from the west, it is an absolute pleasure to visit this destination because of the ideal climatic conditions all year round. It might be too hot for your liking, but it's worth it because of the countless attractions and activities you'll come across in UAE. One of the best places if you visit in 2016 is the awe inspiring and magical Sheikh Zayed Mosque in Abu Dhabi. The masterpiece can be observed from miles apart even when you're driving in Abu Dhabi. The impressive details of the mosque are extremely admirable. If you wish to experience and everywhere, the UAE is the ideal destination. The Emiratis take pride in their deserts, and you'd love it for the amazing ambiance and the adventurous experience of the Desert Safari. The adventurous camel ride, a marvelous dinner in the desert and sand boarding are some thrilling things to do while you're there. Dubai has a shopping experience that can be compared next to no other and to admire that, visit the astonishing Gold Souk. If you want to witness a man-made masterpiece, visit the stunning Hyatt Capital Gate in Abu Dhabi. Dubai would delight you a great deal!
3. Latvia


You must travel to Latvia soon, and here are some good reasons why. Welcome to Latvia, Europe's best kept secret! Riga is gorgeous; mind blowing architecture, unique heritage, and admirable museums make it worth the attention it has gained over the time. There are some marvelous attractions in Latvia that are truly amazing. The Gauja National Park is a spectacular destination where the beauty and fresh air would feel like a complete paradise. Latvia is also home to Europe's widest waterfall; the beautiful Ventas Rumba. Although it is not very tall, this magical waterfall would captivate tourists like no other. If you wish to experience art at its best, visit the spectacular Aglona Basilica. The recent change of adopting the Euro as a currency works out to be ideal for the tourists. Whether you visit in summers or winters, Latvia has a lot to offer to the tourists!
4. Mozambique



Before 2016 runs out, make it an absolute must to visit Magical Mozambique. It's surely a mighty crown in Africa's crown and since it's closely located to SA, a trip to the country would be heavenly. One of the finest reasons for Mozambique being the top countries to visit in 2016 is the amazing diving sites of the country. Being home to about 25000km of unspoilt beaches, packing your bags for Mozambique is ideal. No wonder, the country is truly amazing when it comes to the finger licking seafood. It would be great to explore Ibo Island and Ilha de Mozambique if you wish to know more about its interesting history. The story of slaves, pirates, and gold makes it a marvelous place to visit. The traditional music of Mozambique is an absolute treat for the ears. Sailing at the Bay of Dhows is an adventurous ride to experience when you're staying in the country. Mozambique is beautiful and exotic and deserves far more attention.
These exceptional countries to visit in 2016 are guaranteed to bring about truly magical moments.