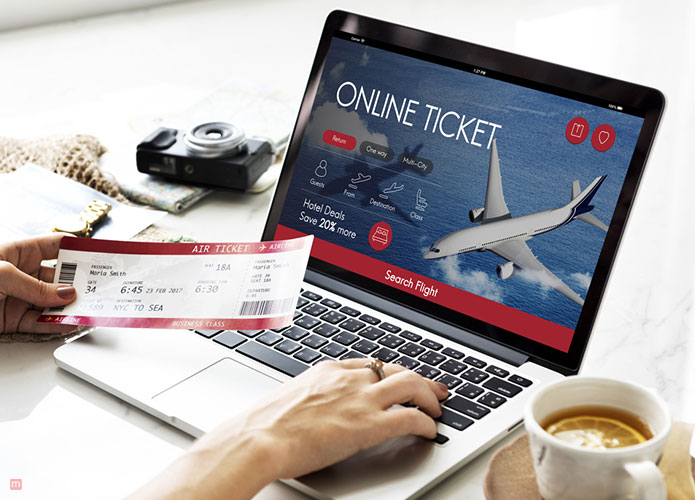 Flying in a business class cabin is every frequent flyers dream, right? I know it's mine. The last time I flew in a business class was a week ago when I went to Dubai. Even though I wasn't flying in the world's best business class cabin, it was still a luxurious experience. I did have a three-course meal and better seats than the people who were sitting in economy. Below are some of the most frequent tips and tricks I use in order to buy a cheap business class ticket.
1. Take Advantage Of Airfare Sales
International airlines tend to sell their business class tickets at a very affordable price at least once a month. This usually happens when they want to fill up a certain flight and haven't sold enough airline tickets. So a couple of days before the flight the tickets go on sale and customers are informed through the airlines newsletter of social media platforms.
2. Buy Cheap Business Class Tickets From Business Class Consolidators
One of the easiest ways to get a discount on a premium airline ticket is to buy it from a business class specialist consolidator. These specialists have access to "unpublished" business class tickets which are 20% to 50% cheaper than the ones in the market.
There are so many business class consolidators in North America and the United Kingdom. For those who're planning on buying cheap business class tickets to Asia, we recommend that you get in touch with an "ethnic" travel agent. "Ethnic" travel agents have amazing deals on destinations like Hong Kong and China. You need to get in touch with Business Class Consolidators at least one or two months in advance.
3. Buy Cheap Business Class Tickets From Smaller Airlines
If you're desperate to fly in business class but don't want to spend a lot of money on the airline ticket, we recommend that you fly business class on smaller, budget-friendly airlines. This is exactly what I did when I went to Dubai last week. Don't get me wrong, I wasn't desperate to fly on business class, but it was a lucky coincidence that I did. The experience was amazing though, and I would gladly spend that extra money again to fly in luxury. You're so much fresher when you reach your destination!
Read: 4 Guaranteed Secrets To Absolutely Free First Class Tickets
4. Buy Airline Miles
A lot of frequent flyers who don't have enough airline miles to get a discount on their business class tickets usually buys airline miles from mileage brokers. Mileage brokers sell airline miles at a very reasonable price, and those airline miles can help in getting a great price on business class tickets. So if you're spending $5,000 on a business class ticket, you instead purchase airline miles for $1,000 to $2,000 from mileage brokers and make premium cabin redemption. Keep in mind that reward tickets are not 100% free; customers do end up paying a hefty surcharge on the ticket. However, the savings, in the end, are still pretty great.