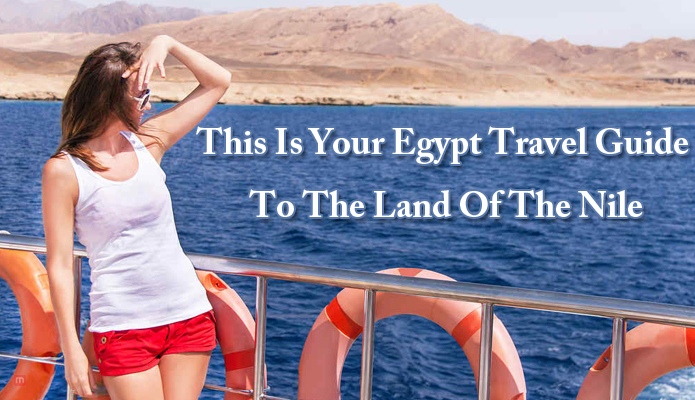 If you are looking to visit an exotic location that is bursting with history, add Egypt to your bucket list. In Egypt, the miles of sand, the amazing pyramids, and the far out rivers may make you feel like you're on another planet! Enjoy your trip to Egypt before you even arrive by using or buying miles to get first and business class tickets on any number of airlines from United to Lufthansa. Once you land, all there is left to do is to relax and enjoy the amazing spectacle of this great land. This is your Egypt travel guide.
Look At The Pyramids
Obviously, Egypt's claim to fame is their incredible pyramids, their stunning statutes and the terrific temples. You could literally spend your entire trip standing in awe of these incredible structures and never get bored. Tourists should also head to Abu Simbel to see the famous burial temple of Ramses II and his wife Nefertari. Of course, you must make your way to Giza where you can see the famous sphinx along with the amazing pyramids which are one of the only remaining 7 natural wonders of the world.
Check Out The Ocean Life
Many tourists may be prone to believe that Egypt is just millions of miles of sand, but there are also many water-bound activities awaiting you in this ancient land. Take a trip to Lake Nasser to discover some of the best fishing in the country. Those looking to get into deeper water will want to take a diving safari into the depths of the Red Sea. It is in this gorgeous blue water that you will see incredible sea creatures and colorful coral reefs.
Try Sandboarding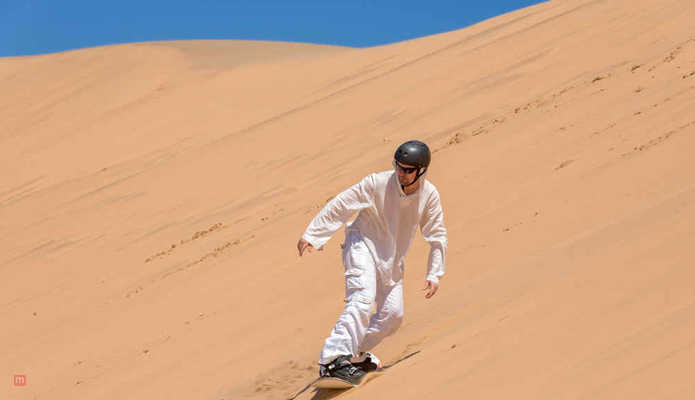 Fun can be had anywhere in the country, even on the endless mountains of sand. To get a real thrill, try sandboarding! Essentially snowboarding on the sand, sandboarding is taking a board, strapping it to your feet and cruising down steep sand dunes to get the kick of a lifetime. The best sandboarding in the area can be done in the area known as the Great Sand Sea as well as the areas of the Western Desert and St. Catherine in Sinai.
Explore The River Nile
The Nile is much more than just a river in Egypt; it's also an amazing historical and beautiful place to visit. Do yourself a favor and take a Felucca boat or a cruise ship down this lovely river and have an experience you will never forget. The Nile cruises are fun because you can spend a couple of days drifting through the river as you enjoy full room and board with a pool and air conditioning for those especially hot days and nights.
Take A Camel Ride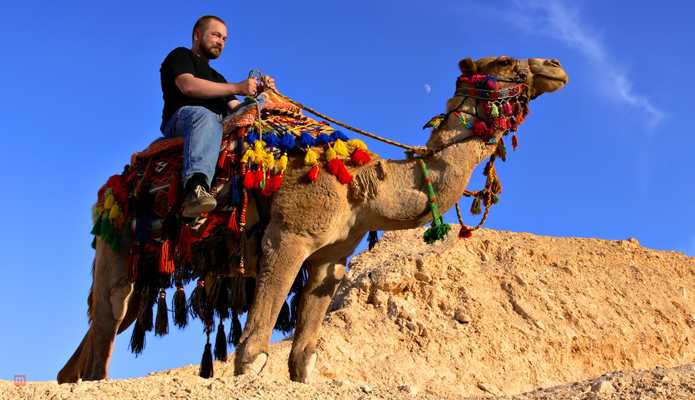 While going to all of these awesome destinations, no Egypt travel guide would be complete without including the fun experience that is riding on the back of an exotic camel! One of the most exciting places to take a camel ride is around the pyramids of the Gizaplateau; try to get there just before sunset for a really spectacular sight. Complete an Internet search to find the best rate, and cater your camel experience to your particular travel situation.