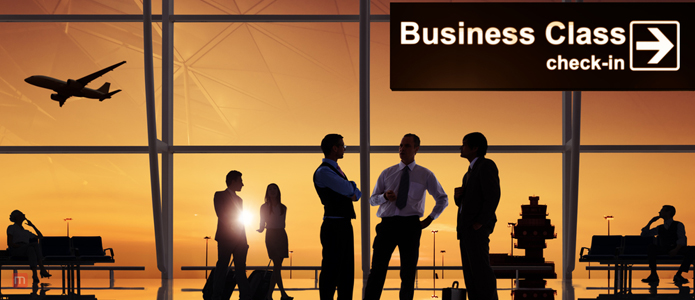 In the last decade or so we have seen first class cabins evolve into a league of their own. Over the last few years, exclusive "beds" have now changed into private space, with a suite doors to separate and give privacy to the passengers. The competition between major airlines regarding first class cabins is fierce. Each airline wants to outdo the other. The level of IFE is almost identical in practically all airlines. They only differ in seat comfort, service, dining and lounge options. Given below is a list of airlines, which in our opinion have the best first class cabins in the world.
Etihad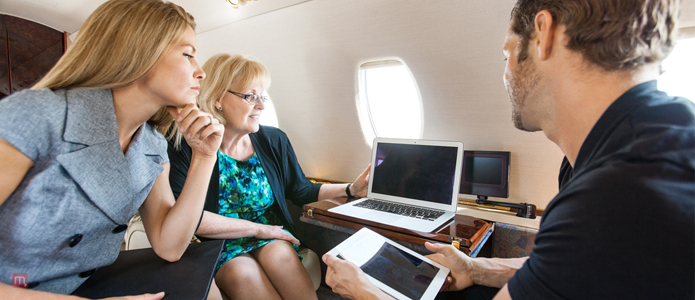 Etihad hasn't felt the need to change their first class cabins for years, and for good reason. Their first class cabins are state of the art and the perfect blend of design, luxury and service. They mastered their first class status when the airline re-launched the First 'Diamond' Class. The airline outdid itself with black and gold interior, which exudes luxury and opulence. The privet suites (with their down doors) serve as a leather cocoon during the flight.
If you're not already in awe of Etihads international first class experience, you should be because it includes a perfectly flat, wide bed with built in massage. The cabin also has its personal chef, cinematic widescreen and a changing room. Lastly, but certainly not the least their international first class experience has a mini bar, wardrobe, cosy blankets. Les does not forget their lounge either, which includes a Spa and a cigar room.
Singapore Airlines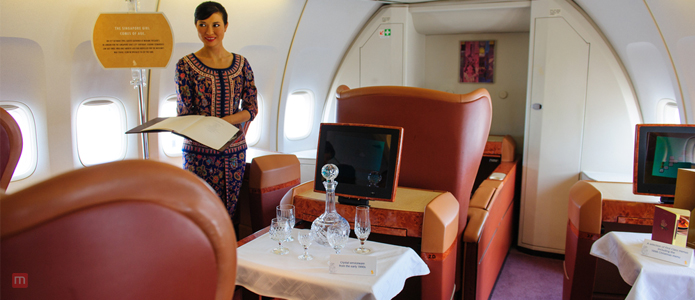 Singapore Airlines is the global number one first class carrier. They claimed this title by re-launching its First and Business Class cabins. They recreated their historical first class cabins with a modern twist. International first class experience is enriched from the comfortable seats to the detailed stitching. For this year, there is nothing out there better than Singapore Airlines when it comes to the First Class experience. Their cabins have super large seats, large AVOD screens, LED lighting, padded leather headboards and Bose headsets. Their perfected recipe also includes lounge facilities and a well-trained cabin crew.
Cathay Pacific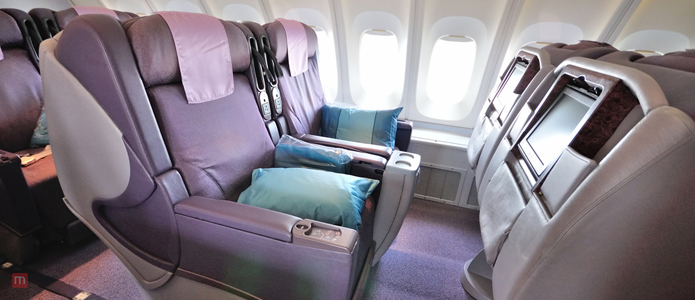 This airline has been consistently improving its international first class experience over the years. Their latest first class offering is exquisite. After the spectacular revamping of their First Class Lounge at The Wing at Hong Kong International Airport, Designers Fosters + Partners have also refurbished the First Class Cabin with their trademark sophisticated, contemporary style. They have outdone themselves to create a seamless experience for the passengers. The airline certainly prides itself with its connection to art and culture and had decorated the cabins with handcrafted sculptures molded by Maria Lobo and Linda Leviton. Toiletries from the luxury brand Aesop are given to the female passengers. Along with toiletries, amenity bags are given from Trussardi to the women and Zegna to the men. The cabin finish is light and airy, with deep red carpets. The ambiance is perfect for enjoying gourmet food and cabin service which is second to none.