If it wasn't for the unpredictable British weather, people wouldn't leave the spellbinding lakes of England. That is totally true for England's stunning Lake District. London's postcard comes to life through the Lake District. From bars, cottages and magical landscape, a trip to Lake District can be one of the most relaxing holidays you have had in a very long time.
There are plenty of things to do in and around the area. To have the best break, it is important that you plan your trip wisely and ahead of time. Here's a guide to your first visit to this magical landscape.
1. Why You Must Visit
A lot of travel destinations are famous because of no good reason, it is only hype. You wouldn't experience this at England's most picturesque destination. If you're still thinking about why you should make a trip, here is a guide to convince you in planning your trip.
One of the obvious reasons for visiting Lake District is because it offers you the best scenery you could possible experience. From lakes to valleys, everything is nature's masterpiece. This makes it one of the best places in Britain to experience the endless outdoor activities. From cycling to hiking, you'll be amused throughout your trip.
Even if you aren't up for the adventures, merely walking down the hills is an amazing experience. Whether you wish to paint, read or write, this destination would bring out the best in you.
The British weather is of course unpredictable all year round. Despite your best plans of staying away, it might rain every now and then. But you don't have to worry about that because the Lake District is equally magnificent even while it's raining.
2. Ideal Time To Visit England's Stunning Lake District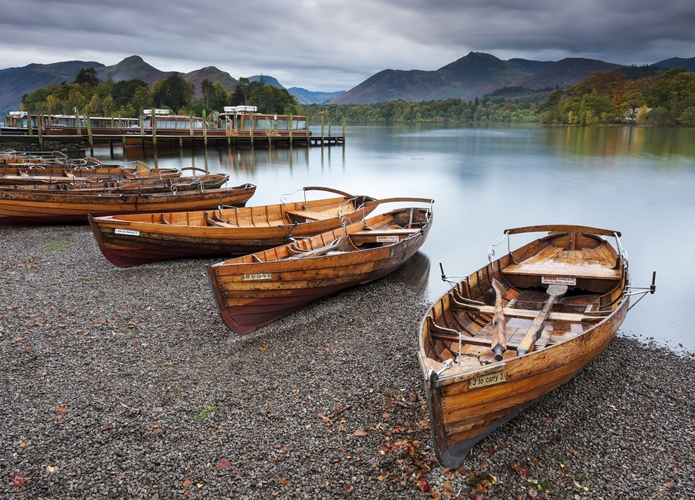 If you wish to stay away from the worst rainfall, avoid going to the Lake District at the beginning and end of winters. However, heavy showers are often very unpredictable there and can happen at any time of the day.
June and August are the busiest months there. This is where the weather turns just perfect for all the outdoor activities. The Lake District is packed with tourists at this time and the prices are likely to go really high too. Cottages are occupied and so are the roads clogged with cars. If you still wish to head to Lake District during this time, it is a must to plan ahead of time and know the area inside out in order to avoid any spoilers. April, May, September and October are the shoulder months when the crowds have disappeared and the weather still is good enough to enjoy the stunning vistas of the Lake District.
3. Most Amazing Places To Visit
Windermere and Ambleside are the most scenic towns that you must visit while you're there. These towns have easy access to the Central Lakes. While you're there at England's stunning Lake District, do not miss out visiting Beatrix Potter's cottage at Hill Top. To experience the most famous fells of Lake District, head to Wasdale. To plan a great trip, you must know about the traffic conditions and pack well. Because you'll end up walking for a long time, it is important to stay hydrated if you truly wish to enjoy your trip at the Lake District.