Travelling in business class can be a game changer when it comes to long-haul flights. Business is more comfortable (read that as luxuriously comfortable), and the food is amazing. Yes, it's also more expensive than coach, but this is where your airline miles come in. Start collecting airline miles, or buy miles if you're short of the required number of miles, and then book the dream seat. Cathay Pacific Business Class flights are one of the best in the industry, therefore worth investing in with both your money and your airline miles.
Read: The Great & Not So Great About Cathay Pacific Business Class Flights
1. Before Flight Experience On Cathay Pacific Business Class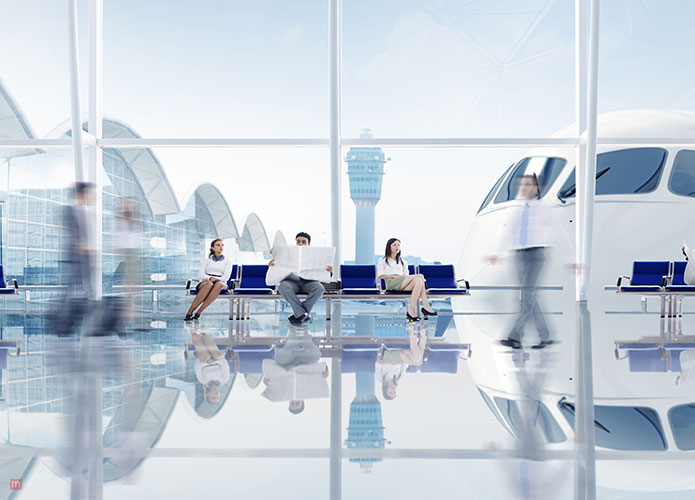 Before the actual flight business class passengers have access to the Cathay Pacific Business class lounge. The business class lounge is an ideal refuge from all the hustle and bustle of the airport. It's a place where frequent flyers tend to seek peace before traveling in luxury. Being a business class traveler is not the worst thing in the world, eh?
Cathay Pacific business class lounge has set a standard amongst in the world of business travel by providing the very best to its high paying customers. In the lounge, you'll find cuisine local to the city or country you're traveling from. The Honk Kong lounge has fresh noodles, alcohol, an array of Chinese tea. If you're not a noodle lover, well you have an endless option of fresh Chinese food to choose from.
2. Cathay Pacific Business Class Flight Plan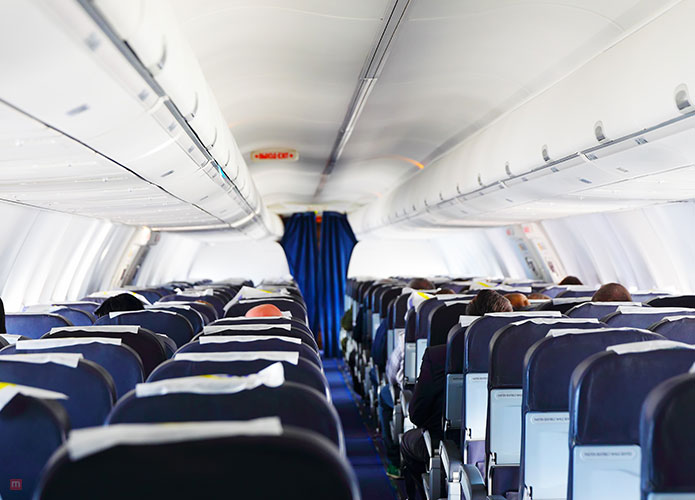 The Cathay Pacific Airbus A330 and A300 have whopping 39 flatbed seats in their business class cabin. The layout of the cabin runs four seats across with seven rows back. There are rows 11-18, and surprisingly row 13 doesn't exist. Row 13 has been omitted from the business class cabin because of tetraphobia (Chinese avoid the instances of number 4 because they consider it bad luck).
There's fancy art hanging all around the cabin and there are beautiful orchids mounted on the wall. There are two restrooms exclusive to the business class cabin and two galley stations as well. There are options for two baby bassinets which are available at 11A and one at 11K. The forgotten rows of 19-21 can be found through the back galley.
Rows 19-21 are closer to economy class and more prone to noise. However, if you want more privacy there are two popular back seats that are ideal for some alone time.
3. The Food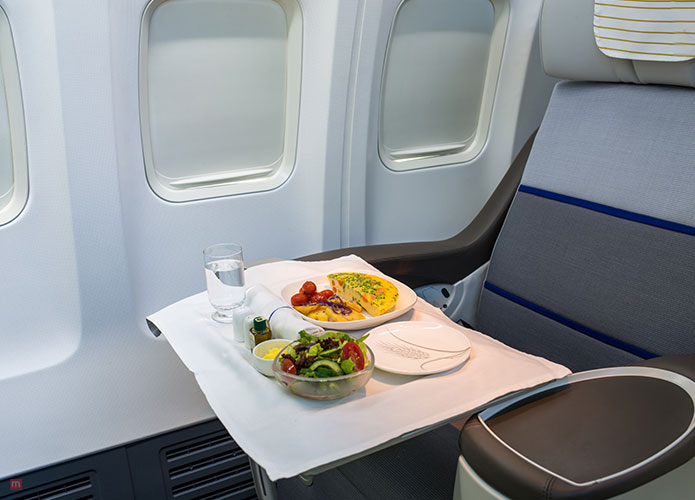 Business class passengers are privy to meals that can easily be compared to five-star restaurants. Not only does Cathay Pacific serve delicious food but also sources it locally, and has sustainable ingredients which create a healthy meal. The airline recently partnered with Mandarin Oriental and has since then upped their fine dining experience.
4. In Conclusion
Cathay Pacific business class flights are some of the best in the world, and they've worked hard to maintain their standards. The airline is an excellent choice because of its pre-boarding experience in the lounge and top quality service during the flight.