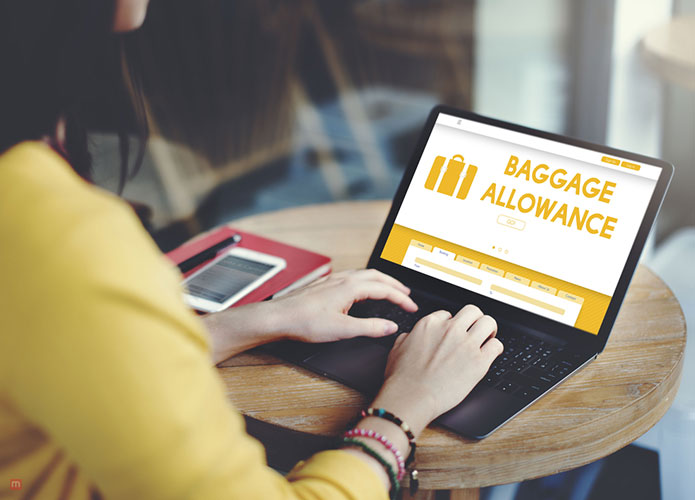 In the last two years Emirates has quickly become one of my favorite airlines. To be very honest, there is very little not to like about the airline. Yes, it's a little overpriced, but the service and the performance makes it worth the price tag for me personally. A couple of months ago I flew in its economy cabin, and I was surprised how good it was. The seats were comfortable, I had countless movies and TV shows to pass my time with on their media screens, and their cabin crew was top notch. What makes the airline even better is that Emirates has one of the world's generous baggage policies. Have you ever wondered what baggage allowance on Emirates business class is? Well, read on to find out.
The Dubai based carrier has been voted the best airline in the world, and its baggage limit, regardless of the class is a testament to that. The airline has one of the most generous baggage policies, and allows its passengers more baggage weight than its counterparts. The airlines cabin restrictions mirror the policies of other airlines, but its checked baggage is a completely different story.
1. Emirates Business Class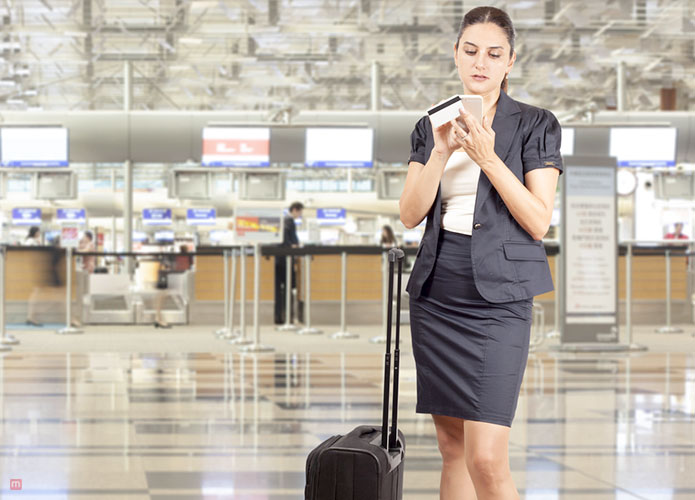 Emirates Business Class is a luxurious experience that has earned high praises for its services and amenities. The cabin crew serves five star gourmet food to the passengers, and the seats literally envelope you in their softness and comfort. You won't need to take a sleeping pill if you're flying Emirates Business Class, because the comfort and the relaxed atmosphere will put you at ease. This is great for business travelers who might be stressed and overworked.
2. Baggage Allowance For Business Class Passengers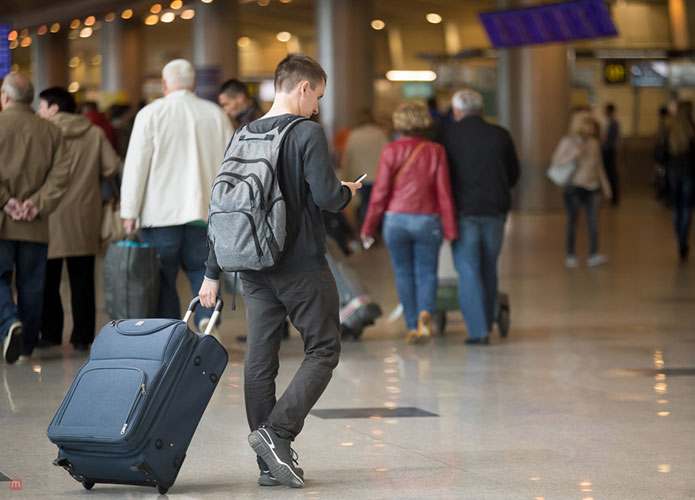 First class and Business class passengers are allowed two pieces of carry-on luggage, unlike their Economy counterparts who can only bring in one piece of carry-on. The business class luxury passengers are allowed to carry one handbag or one garment bag. The sizes of different carry-ons allowed in the business class cabin are listed below:
Briefcase: 45 xby 35 xby 20 cm (18 xby 14 xby 8 inches)
Handbag: 55 xby 38 xby 20 cm (22 xby 15 xby 8 inches)
Garment bag: 20 cm (8 inches) thick when folded.
The passengers have to ensure that the weight of each carry on does not exceed 70kg (15lb). On top of the extra carry on Business Class passengers are allowed to bring on board their Duty Free purchases of liquor, perfume, make-up, cigarettes in reasonable quantity.
Passengers have to ensure that they can lift their own bags in to the overhead locker. If you're an elderly person, or traveling with children, the cabin crew will assist you with your bags. In my experience of flying with both Emirates Business and Economy class the cabin crew is always ready to help you no matter who you are.
3. Business Class Checked Bags
Emirates has a baggage calculator on their website which will help anyone who is worried about the weight of their bags. If you're flying to and from destinations outside of America, you can enjoy up to 40kg checked baggage allowance in Business Class.